Dancing at wedding ceremonies is somewhat familiar at Malay weddings today.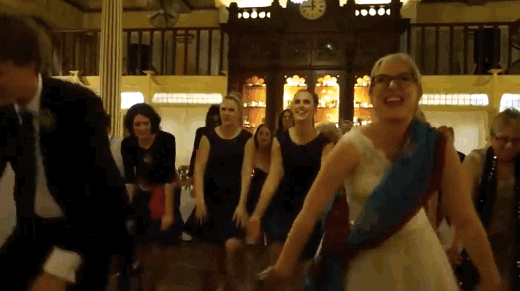 Clips showcasing elaborate dances in Hindi films or the latest K-pop MVs have gone viral on social media.
And not wanting to be outdone, the Malay wedding of a certain celebrity's son did something very different from your typical Malay wedding of today.
A video which went viral on social media showed a female dancer performing a sequence to Beyoncé's 'Single Ladies' at the wedding.
Dressed in a black leotard with ankle high boots, the performer showcased energetic moves which wowed the guests at the wedding.
Even though the crowd at the party were heard rooting for the performance, netizens, however, were not as impressed.
"This is not appropriate for a wedding ceremony. Probably much more appropriate for a pool party."
"People like this do not like to be reprimanded for their actions. They will want you to mind your own business if not they will just sue you."
"Is this a wedding ceremony or a circus act? Or is the dancer attending the wrong ceremony?"
With many more clearly triggered for the perceived lack of decency in part of the organisers, maybe a little restraint would go a long way when it comes to appropriateness.
Should people dance like this in the presence of kids and in-laws? Or are you mad there weren't two dancers instead? Let us know in the comments.
Also read: Panasonic Malaysia's CNY Ad Raises Eyebrows Over Stereotypes and Suggestive Dancing