Dolphins Go Blind & Lose Teeth After Being Kept in Hotel Swimming Pool For 15 YEARS
Our ears are so numb from hearing tales of animal abuse, so for a change here's one of animals being rescued instead.
Bottlenose dolphins in Melka Excelsior Hotel, Bali were kept in dire conditions in the hotel's SWIMMING POOL for 15 long years. These dolphins were forced to do tricks, swim with the tourists and at the same time provide "dolphin therapy" for the tourists. Honestly, if you need to seek therapy with a tortured dolphin, maybe you need ACTUAL therapy!
Besides dolphins, there were other exotic animals such as three saltwater crocodiles, two leaf monkeys, several birds, snakes and porcupines. Who are these people, I just wanna talk…
There has recently been good news, though! Starting in August 2019, the dolphins were evacuated by the Dolphin Project. The other animals were rescued by the Indonesia Ministry of Environment and Forestry. However, these dolphins were rescued only after irreversible damage had been inflicted upon them!
In the heartbreaking video above, it can be seen one of the dolphins, Dewa, is trying to escape the pool and having a full on psychotic episode. According to the authorities, Dewa's body was covered in scratches as the pool he was in was filled with sharp ceramic tiles. That's barely the worst of it, as due to extreme chlorine toxicity, Dewa has lost all his teeth and will never be able to catch a fish on his own. Meanwhile, another dolphin, Johnny, has also lost all his teeth and is blind in both eyes. How on earth could these people be so heartless?!?
According to Lincoln Barry of Dolphin Project,
"We first went to the Melka Hotel in 2010, having discovered it while filming Blood Dolphin$. We have been working on a campaign to get the animals out of there ever since."
Since their rescue on the 8th of October, both dolphins are adjusting to their new surroundings perfectly. O'Barry said that Dewa's behavior immediately became better once he left that "toilet bowl".
"Dewa can now experience the changing of the tides, the sounds of the sea, see the stars, feel the rain."
BRB, ugly crying right now.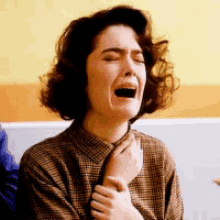 Another good news, the Melka Excelsior Hotel has been closed FOR GOOD after receiving numerous complaints for their inhumane treatment of the animals in their captivity.
There's honestly no simpler way to say this, DON'T MISTREAT ANIMALS!!
Also read: Abang Bomba Rush to Rescue Sea Turtle Dangerously Entangled In Ghost Net