Couple Livestreams Themselves To Their Own Wedding From Quarantine Suite After Visiting China
A wedding is meant to be a couple's happiest day, and there tends to be plenty of thought and preparation put into getting everything in place to make sure that nothing gets ruined. And we've all heard stories of how some couples go to great lengths to make their wedding extra special and memorable, just so they would stand out from the rest of the other newly-wedded couples out there.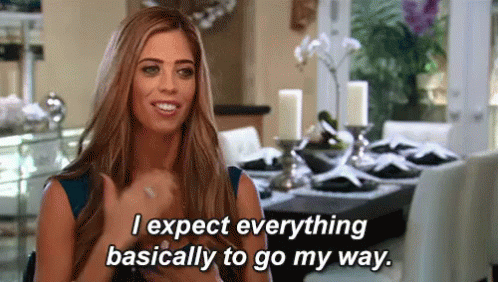 But one wedding in particular might just be a first, and the way that it was carried out is just as unique as it is forced by the circumstances that the couple had found themselves in, as reported by China Press.
Why did we mention unique, you ask? Well the couple, both of which whom are Singaporeans, made the unlikely decision to live-stream themselves at their wedding ceremony instead of being there in the flesh. Both of them came to the agreement to carry out the live-stream as they had previously traveled to the groom, Mr Yu's, mother's home village in Hunan, China during the Lunar New Year. If you don't know, Wuhan is located in the Hunan province, where the novel coronavirus had originated from.
As such, they followed proper procedure just to be safe, and carried out their wedding ceremony via live-stream while imposing a quarantine for themselves in their hotel suite for 14 days. This was done to avoid spreading the novel coronavirus, should either the bride and groom be infected, to the rest of the guests. As the groom's parents had also traveled with them to Hunan, they also decided to quarantine themselves.
Despite that, people who were invited for this very special wedding still turned up regardless of the circumstances, and showed their support for the couple. Wedding traditions such as the bride's entrance were omitted, but the happy couple managed to entertain their guests on a large theater screen, which the hotel provided to them. 
Only the groom's sister was present to entertain the guests, but the bride, who was radiant and happy, despite not being at her own wedding, said:
"Thank you for coming to our wedding. We are so sorry we couldn't enjoy this wonderful moment there with you in person, but we are still very happy here (in quarantine) to see that you all here."
They even managed to carry out traditional Chinese wedding toasts by inviting members of family and friends on stage to yum seng with them!
To Mr and Mrs Yu, we wish you all the best on your marriage ahead, and definitely have to say that this is perhaps one of the most inventive and thoughtful wedding ceremonies we have ever witnessed!
Also read: Kind Volunteers Rescue Over 300 Pets After Their Owners Get Stranded Outside Of Wuhan!