Calling All Otakus, Comic Fiesta is Back This 21 & 22 Dec, Here's How to Get FREE Tickets!
Ohayo Malaysians! If you're part of the otaku community, then you will surely understand the sadness and frustrations of being an otaku in Malaysia since we are the minority here. Anime events and cosplay are an uncommon sight to behold in Malaysia, except for a select few events every year. Unless you are very rich, you can wait for anime events to come to Malaysia. Yeah, we can only wait…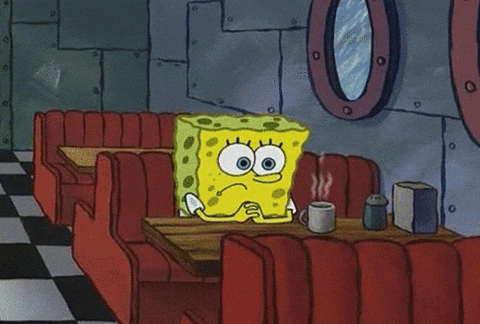 But the wait is finally over because Comic Fiesta 2019 is finally back on 21st and 22nd December 2019 at Kuala Lumpur Convention Centre (KLCC)! In case you don't know, Comic Fiesta is the largest and the longest-running Anime, Comics & Games (ACG) convention held in Malaysia annually.
You can choose to buy their one-day or two-day tickets on the spot! But you're advised to come early and get ready for massive queues.
Meet famous cosplayers and artists from across the world as special guests including Japanese voice actress Kana Ueda of many popular anime series such as Ishtar & Ereshkigal in Fate/Grand Order and Rin Tohsaka in Fate/stay Night.
To anime fans and cosplayers out there, don't miss this golden opportunity to experience the otherworldly anime convention and meet your most cherished anime characters in real life!
In collaboration with Comic Fiesta, we are giving away a pair of 2-day tickets to 10 lucky winners!
That's 20 tickets in total! Here's how you can win a pair of tickets for yourself:
Like WORLD OF BUZZ on Facebook and follow us on Instagram @worldofbuzzofficial
In the comments section of this FB post, tag one friend you'd like to bring along
Share the FB post
And that's it! Contest ends 18th December 2019, 11.59pm, so hurry!
Also, if this is your first time hearing about this event, here's what you can look forward to from Malaysia's most epic ACG convention, all in one ticket.
1. Get your merchandise from the biggest creative art market in Southeast Asia
You can find hundreds of booths selling merchandise from popular anime and manga right here! Expect to find exquisite merchandise ranging from fine art all the way to figurines, not to mention shirts and posters all made by artistic merchants. Don't miss this chance to buy awesome merchandise for your own collection or even for your friends.
2. Visit various sponsor & exhibitor booths in ACG style in Malaysia
There will be exhibitions and booths that showcase stunning arts for both comics and games. Of course, there are also game booths for you to try out their exhilarating games including Cubinet Interactive, Honkai Impact 3 and even Mobile Legends all right there at Comic Fiesta! Who knows you might even get to see your gamer friends IRL.
3. Experience live performances by the best local and international artists
Featuring two full days of outstanding performances from renowned local and international artists such as 5 Minute Heroes, Harmonia ACG and for the first time ever at Comic Fiesta, The Crestfall Band! This is where you get to experience concerts with JAPANESE music and songs in Malaysia! Let's rock the stage, baby!
4. Take part in talks and workshops held by veterans
Looking for a way to become a professional artist or game developer? Then you shouldn't miss out the Creative Factor, which includes a series of talks, workshops and live demo sessions by the veterans from the creative industry including the professional illustrator Wickedalucard! Come and listen to their valuable experiences and hone your artistic skills.
5. Meet and get autographs from your favourite guests and cosplayers
Passionate fans of cosplayers can rejoice, for this is where you get to meet well-known cosplayers from around the world such as Mon梦, Aza Miyuko, Hikarin, 佐歌奈Sakana and Momo毛毛. Don't miss this rare opportunity to take pictures with world-renowned cosplayers and artists. You don't know when the next time they're coming to Malaysia is, after all.
6. Witness the most epic on and off-site competitions in Comic Fiesta
Just like in anime, cosplayers can become very competitive when it comes to shows. The stage can become an insanely fierce battlefield among the cosplayers, who will perform a showcase with their awesome cosplay skills together with detailed costumes. And there's more on and off-site competitions including the popular fighting game Super Smash Bros. Ultimate. Let the epic battle begin!
Aren't you excited about this ACG convention? Don't hesitate to jio your best otaku pals to the biggest, most exciting ACG fiesta in Malaysia, okay! Find out more about Comic Fiesta here.