Updated: 9yo Boy In Rembau Caught On Camera Driving Car By Himself, Admits Father Taught Him How To
Raising children to understand adult responsibilities is important for their development, but that doesn't mean parents should teach and allow children to operate machinery meant for adults at a young age.
One nine-year-old boy in Negeri Sembilan was caught on camera driving a car by himself. When asked who taught him how to drive, he replied that it was his father.
The Info Roadblock JPJ/POLIS took to their Facebook page to showcase the video of the boy behind the wheel, adding that the authorities are currently looking for the boy and his family.
They wrote, "The police are tracking down a nine-year-old boy that was driving a car as shown in a video going viral on Facebook since this morning (7 September 2020). Rembau District Police Chief, Deputy Superintendent Anuar Bakri Abdul Salam said that efforts are also being made to track the parents of the child for further investigation as they allowed a minor to drive a vehicle."
In the video, the kid could be seen sitting behind the wheel of a beaten up Proton Saga. When asked who had taught him how to drive, he responded with a simple 'my father' before admitting that he was only in primary three.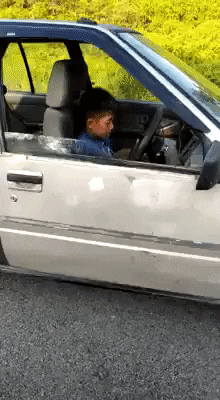 After asking a few more questions, the person behind the camera allowed the child to drive off.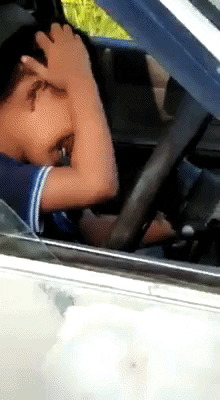 "We are conducting further investigations based on the information in the viral video and action will be taken. However, for now, we have yet to receive a report on the matter," said Anuar Bakri.
Minors are not mandated to drive by law, and for good reason as with a slip of the foot, the little boy could risk losing his life and harming the life of others.
In an update to the case, the Kelab Info Malaysia Facebook page has confirmed that the boy's parents have been found and fined under Section 111 of the Road Transport Act 1987 for allowing his vehicle to be driven by a minor.
It turns out that the boy had taken the car without his father's knowledge.
"Preliminary investigations found that the boy was driving the car without his father's permission and knowledge in Kampung Bongek," Anuar Bakri shared.
A report has also been lodged and an investigation paper has been opened by the Criminal Investigation Division of the Rembau District Police Headquarters, in accordance with Section 31 (1) of the Children Act 2001, for the offense of neglecting their child.
What do you think about this? Let us know in the comment section. 
Also read: Should Portable Electric Vehicles Be Legalised For Use On Malaysian Roads?