9 Of The Most Haunted Places In Malaysia
This Halloween we have compiled a few creepily haunted placed in Malaysia (you can roam those grounds if you're daring enough). We're not including Pudu Jail, Genting Highlands and Karak Highway this time since I'm sure practically everyone knows about them. However, here are some that you may not have heard of yet but packs a great story to tell.
1. Bukit Tunku, Kuala Lumpur
Image source: Terrence Toh
The abandoned mansion in Bukit Tunku is well-known for being haunted. Stories goes that a lady hung herself from the corner of the building. If you're 'lucky', you'll be able to hear her humming softly.
It is said the place is roamed by pontianaks and even experienced taxi drivers would refuse to pick up females and children from this place at night.
2. Pulau Jerejak, Penang
Pulau Jerejak had several creepy histories. It was formerly the main leper asylum for the Straits Settlements in 1868, a Quarantine Station for many Chinese immigrants in 1875 and a prison in 1969.
The haunted tales came from the prison which was surrounded by water infested by sharks so prisoners who attempted to escape would die from their attacks. After its closure, the island was abandoned for a few years where haunted spirits were said to linger.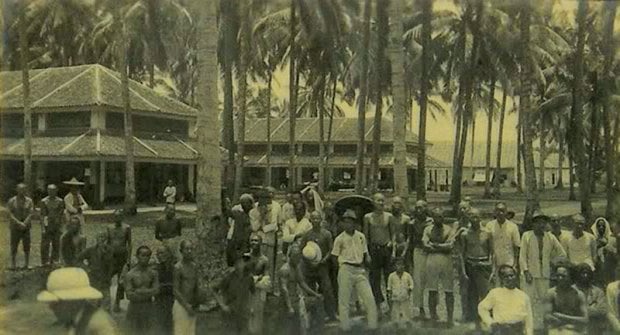 3. Kellie's Castle, Batu Gajah
Taiping which is known as the wettest area in Malaysia has some pretty mist-ifying stories. Pun very much intended.
William Kellie Smith built the mansion in 1915 as a celebration for his new born son. During its construction, the workers contracted the Spanish flu and died in the early 1920s. During that time, World War I slowed down its construction even more and eventually, the building was never completed.
Several years later in 1926, Smith suddenly contracted pneumonia in Portugal and passed away. It's said that the mansion he intended to build for his beloved family still holds his and his family's presence.
4. Maxwell Hill, Taiping
Or also known as Bukit Larut. Visitors who travel to this hill in Taiping has experienced strange encounters such as footsteps outside the lodging, the feeling as if being touched by a cold presence and unexplained loud 'thud' sounds on the door.
The road up to Maxwell hill was actually built by prisoners captured by the Japanese during World War II. The prisoners were forced to build a road up the hill with their blood, sweat and lives. Maybe that's why the place is a little ghastly.
5. Jalan Turi, Kuala Lumpur
A hallowing tale from a gruesome act. Located in Bangsar, this bungalow is famous for it's tale of being haunted.
Apparently according to old police records, in 1992, a bodyguard of an American expatriate family murdered their maid and two children. The three bodies were cut up into tiny pieces and dumped in the septic tank at the back of the house.
6. New York Hotel, Johor Bahru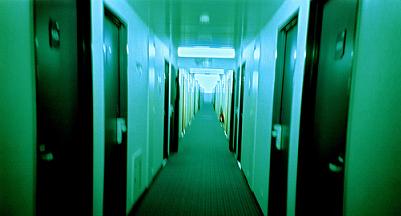 The hotel has an alleged history where a girl killed herself in one of the rooms on the 13th floor. The structure of the hotel is weird as the lifts are separated from each other via the long corridor of hotel rooms. However, it is said along the corridor of the 13th floor, you'll see a room which is sealed with no door knobs to enter that particular room.
Guests has complaint that the lift would suddenly stop at the exact floor where the girl committed suicide.
7. Aeroplane Bungalow, Kuala Lumpur
Situated in Cheras, this house belonged to the late Mona Fandey who was a popular bomoh back in the 90′s. She reportedly used black arts to help many politicians achieve power but was executed in 2001 for murdering politician Mazlan Idris in 1993 while conducting a ceremony to invest him with power.
It's reported that Mona, along with her husband, had Mazlan lie down while they conducted a ceremony, before dismembering and partially skinning Mazlan. At her execution, she claimed "I will never die," and her house is supposedly haunted due to the black arts she practices there.
8. Bukit Cina, Melaka
Image source: cilisos.my
Bukit Cina is said to be one of the largest chinese cemetery outside of Mainland China and it dates back all the way to the late Ming dynasty (mid 17th century). You know how it is with cemeteries, especially really old ones. Unlike the usual paranormal apparitions, there has been sightings of a royal one: Hang Li Po.
*shudders* this just reminds me of my highschool buku Komsas days.
Some people claimed they have seen a lady figure dressed in traditional Chinese clothes and she had the posture and charm of a royalty.
9. Highland Towers, Kuala Lumpur
A well-known story but it's very much worth telling due to its history. The Highland Towers was built in 1993, however without warning, one whole block of building collapsed, killing 48 of its residents.
The devastating incident shook the nation. It's found that the towers fell due to the surrounding soil absorbing excessive water causing a landslide that weakened the structure's foundation.
The scene caused every one to evacuate the other both other towers which are left abandoned till this day.
People say that you are able to hear the cries of the people killed during the collapse; some screaming in fear and chaos while some calling out for help.
Also read: 8 Most Haunted Schools in Malaysia.