A new record has been set in the Kalam's World Records by an 8 year old Malaysian girl named Amirthaa Matiwannan for identifying 254 world flags in just 4 minutes and 21 seconds!
Three other prominent organisations, including Kids World Records (Canada), International Books of Records, and Jackie Book of World Records, have also approved and certified this little Penangite's achievement.
Impressively, her mother, Shalinee Mathiwaannan told WORLD OF BUZZ that Amirthaa only started learning the names and visuals of the world flags in March this year during her school holidays!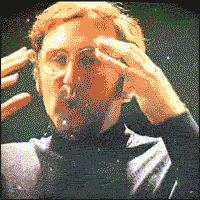 "To be frank, I didn't know she is very good in memorising things", said Shalinee.
From her mother's observation, Amirthaa will first read and recite the name of the flags and then recall the names again by looking at the flags only, a method which the 8 year old taught herself.
When asked by WORLD OF BUZZ if they ever timed Amirthaa's speed at memorising, Shalinee said that they do practice together but it's more on correcting Amirthaa's pronunciation on the various names of the countries.
"She is super excited and super proud of her achievements", the mother said.
Amirthaa is really a go getter, she's even voiced intentions to create another record related to her piano skills!
The proud mother also shared with us a mantra that she and her husband preach to Amirthaa which is, "knowledge is power and power is God, with God you can achieve anything".
Shalinee is a working mom and it's not easy to keep everything in line but her husband's support helps make it all smooth sailing. He always ensures Amirthaa gets her home and school activities done when Shalinee is not around.
"All kids are very talented, we as parents need to bring the talents out from them", said Shalinee.
She says that parents should always be encouraging and support their children's passions.
We're so proud of your achievements Amirthaa! We hope to hear more exciting news from you soon.
Also Read: 2yo Child Breaks M'sian Record for Identifying the Most Type of Transportation in under 10 Minutes