60yo Pahang Farmer Gives Out 1,000 KG Of Cucumbers For Free To Avoid Food Waste During MCO
As we continue to remain home during the Movement Control Order period, we may forget that for some businesses, it is really still work as usual, but with the added difficulties that they may face as a result of the current restrictions. This includes farmers, who have been met with challenges in distributing their crops after harvesting, resulting in a high likelihood of wastage.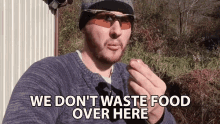 But for some farmers, they have decided that instead of letting their crops go to waste, they would make some good out of their current situation instead! Which is exactly what this farmer from Pahang did, after he realised that he wouldn't be able to sell off the remainder of his cucumber harvest after the MCO started.
According to Sin Chew Daily, the 60-year-old farmer, who managed to harvest over 3 tonnes (3,000kg) worth of cucumbers recently, only managed to sell off 2 tonnes from his crop. With a remainder of over 1,000 kilos of cucumbers, he mentioned how due to cost constraints and transport difficulties during the MCO, they would most likely go to waste. After all, fresh vegetables are very much perishable! 
In order to prevent that from happening, the farmer decided that it would benefit more people if he donated the remainder of his crops to anyone who would want them. Yes, he's donating over 1,000 kilos of fresh cucumbers, for free!
For those of you who live in the Ulu Cheka, Jerantut area in Pahang, you are more than welcomed to pick up stock of his free cucumbers from various local grocery stores that he has left them with, or you can simply go to his farm and pick however many cucumbers you like. The choice is yours!
So what else are you waiting for? Pahang locals, go grab your fresh batch of vegetables lah! 
Also read: From 30 March, You Can Buy Cameron Highland Vegetables Through Lazada