2 Malaysians Are Casts In Marvel's Shang-Chi and the Legend of the Ten Rings!
Following the success of Crazy Rich Asians, the Asian community is ready and set for the upcoming release of another Asian-cast led movie extravaganza.
Marvel Studios took to their official Twitter page to introduce the cast of their upcoming release, Shang-Chi and the Legend of the Ten Rings, and two of the people who will be appearing in the movie are none other than Malaysian actress, Tan Sri Michelle Yeoh and Malaysian actor and comedian, Ronny Chieng!
Marvel Studios wrote,
"Production has just wrapped for Shang-Chi and the Legend of the Ten Rings and we are excited to share the fantastic cast bringing the film to life."
Tan Sri Michelle Yeoh will be playing Jiang Nan in the movie, despite the fact that she already has a role in the Marvel Cinematic Universe as Aleta Ogord, the leader of Aleta Ravager Clan in the Guardians of the Galaxy movie franchise (though, it was only a small role).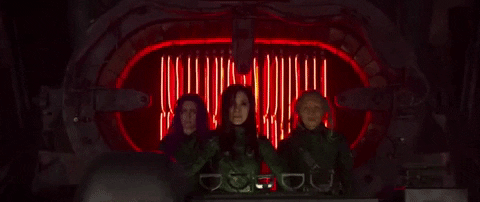 Johor-born Ronny Chieng, who appeared in Crazy Rich Asians alongside Tan Sri Michelle Yeoh, will play Jon Jon in his first Marvel Studios movie. Ronny Chieng is also famously known for his segments on the satirical news programme, The Daily Show.
People worldwide are applauding the Asian-majority cast in this upcoming movie
After years of whitewashing characters, this huge Asian cast is a big step forward for Hollywood. Simu Liu even shared his excitement upon the official announcement of the cast.
We're truly excited to see what Marvel has in store for Tan Sri Michelle Yeoh, Ronny Chieng and the amazing actors and actresses that have worked alongside them in this movie including Simu Liu, Fala Chen and Awkwafina, just to name a few.
Shang-Chi and the Legend of the Ten Rings will hit theaters on 9 July, 2021.
What do you think about this? Let us know in the comment section. 
Also read: Man Bai Releases 2020 Version Of 'Kau Ilhamku' In Conjunction With Its 25-Year-Anniversary