When Malaysia celebrated it's 37th Independence Day during the year 1994, a shadow loomed over the nation—a shadow cast by the audacious exploits of the Mamak Gang. Led by the Abu Bakar brothers, this criminal syndicate orchestrated a series of daring heists that left law enforcement baffled and the nation gripped by fear.
In this true crime series, we delve deeper into the captivating tale of Malaysia's Mamak Gang robberies, a saga marked by meticulous planning, impersonation tactics, and a legacy that continues to linger…
1.From Humble Beginnings…
Originating in the early 1990s, the Mamak Gang embarked on their criminal journey as specialists in factory and warehouse break-ins.
From these modest beginnings at Kuala Kangsar, Perak the gang soon expanded their repertoire from stealing coconuts in a small town to more audacious crimes like carjackings and robberies targeting motorists in Kuala Lumpur.
2. The Merdeka Day Heist: Malaysia's Most Well-Organized Gang Crime
At midnight on August 31st, 1994, as the nation celebrated Merdeka Day, the Mamak Gang orchestrated a brazen assault on the Malaysia Airlines cargo complex situated within Subang Airport. In a mere 20 minutes, this cunning gang managed to steal an astonishing haul of RM12 million (approximately USD3.5 million) worth of gold bars (300 gold bars in total!)
A year later, the police finally uncovered the details of their heist that was meticulously planned several months before. The gang had a tip-off that there was a precious cargo of gold coming from America through Hong Kong and would land in Malaysia for a while before continuing on its journey.
With this news, the gang straight away went into planning, first by rounding up potential buyers of the gold so they could get rid of the goods and get their money as quickly as possible after the heist. This proved to help them get rid of the evidence fast!
After having enough buyers, they decided to go with the plan and a big part of their success was also the timing of the robbery, chosen on a date where police forces were mostly occupied with the Merdeka procession as Dataran Merdeka.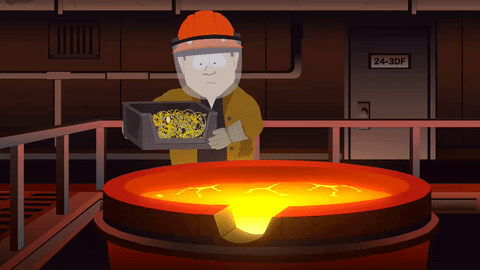 After the heist, the gang escaped to Penang to sell their gold bars, with their serial numbers all intelligently melted off so the gold could not be traced and identified.
The gang moved safehouse to safehouse around the Batu Ferringhi area, laying low as they sold as many gold bars as they could at Penang, Malaysia's biggest gold market. This tactic also proved to be most beneficial to them as police ended up only finding 4 bars or so in the end as evidence but still that could not be used in court.
3. Impersonation Tactics
At the heart of the Mamak Gang's signature strategy lay their uncanny ability to impersonate various law enforcement officers during the execution of their heists. This tactical innovation provided them with an unprecedented advantage, enabling them to carry out their criminal activities with remarkable boldness and precision.
Whether donning meticulously replicated police uniforms, customs officer attire, or even traffic officers (JPJ), the gang effectively exploited their disguises to infiltrate highly secure locations without raising even the slightest suspicion.
Furthermore, it was believed that members of the Mamak Gang were very suave. They always dressed smartly, in well tailored suits and loved lavishly spending their stolen wealth.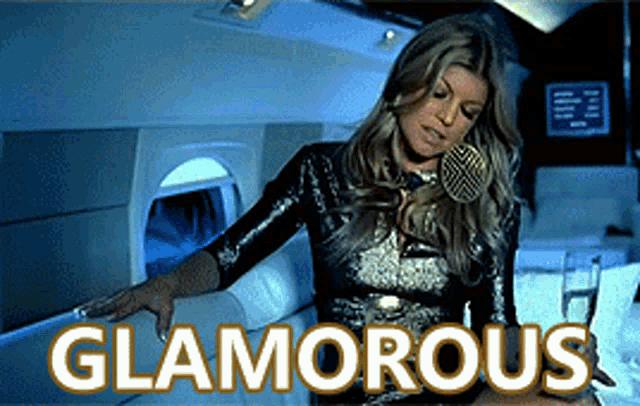 They were confident at getting away with their luxurious, criminal lifestyle. The gang had a thirst for branded clothing, fast cars, and stacks of cold hard cash, which ultimately drove them to conduct this heist.
4. Cracking the Case: Law Enforcement's Determined Pursuit
Tasked with apprehending the Mamak Gang, the Anan brothers, esteemed law enforcement officials, spearheaded an undercover operation aimed at unraveling the truth behind the audacious 1994 Merdeka Day Heist.
Azizan Anan took charge of the operation, with his brother Amidon Anan fulfilling a crucial role as Assistant Investigating Officer. This dynamic duo meticulously pieced together the gang's criminal profile and employed their expertise to trace the intricate threads connecting the gang's various crimes. The investigation unveiled a distinct pattern: the gang's signature tactic of impersonating authority figures.
"We didn't believe that the locals did it" – Amidon Anan
Because of how well-organized the crime was, police officers expected it to be international criminals at play. The Anan brothers redirected their focus from international suspects to local criminal organizations, discovering a series of high-value robberies characterized by eerily similar modus operandi.
5. The Abu Bakar Brothers: Architects of Deceit and Disguise
At the core of the Mamak Gang's operations were the Abu Bakar brothers – Sharif, Rozland, and Yusuf – a tightly-knit trio with Sri Lankan and Malaysian heritage. Their criminal journey began with minor thefts during their teenage years, gradually evolving into audacious high-stakes heists. What set them apart was their unparalleled skill at impersonating police officers, an art they wielded masterfully to infiltrate their targets with deceptive ease.
Firearms were not their weapon of choice; persuasion was – which also helped ensure the law would be less harsh on them. The brothers meticulously leveraged their disguises to gain access to secured locations, even earmarking funds for potential bail.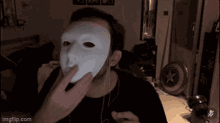 The Abu Bakar brothers' roles in the gang were clearly defined: Sharif emerged as the leader strategist behind the gold heist, while Rozlan played a pivotal part in their impersonation endeavors, capitalizing on his skills to orchestrate their daring operations. Yusuf on the other hand gets the job done by following his brothers instructions and delegating the man-force to other gang members, which included their cousins.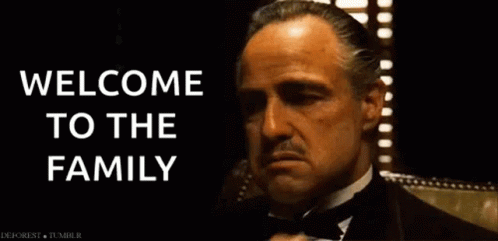 The Mamak Gang and subsequently the Abu Bakar brothers were a family operated gang.
6. The Trial's Tightrope: Struggles of Prosecution
After over a year and a few months, police finally caught 2 of the Abu Bakar brothers, Rozland and Yusof. But the brothers could afford their bail of RM100,000 each at the time.
The courtroom drama was further intensified by the mysterious disappearance of a crucial witness willing to testify against his own gang members, his name is Che De Lah. His disappearance was a severe blow to the case and ultimately leading to the release of the Abu Bakar brothers.
The conclusion? No one was ever convicted for Malaysia's biggest gold heist!
7. A Family Legacy: Where Are They Now?
The Mamak Gang have been captured and detained by police a few times but they somehow have managed to ingeniously escape on numerous occasions! Sharif and Rozland found themselves back in police custody, detained under the "Emergency Ordinance" that enabled the law to arrest people without trial. Somehow though (through our digging) we found out that Sharif escaped (apparently more than TWICE, HOW DID HE DO THAT?!) and was STILL on the police's wanted list in 2017.
Some of the members were also banished to small towns to prevent their life of crime. One of the founding brother's son, Khairul Affendi, known as Fendi or Remy, took on his father, Yusof Abu Bakar's legacy in continuing the family business… a life of notorious robberies. The police found themselevs in a number of shootouts in pursuit at squashing this gang but it's said the gang is still laying low and operating.
There are gaps in our research on the current whereabouts of the Abu Bakar brothers…
The Mamak Gang's saga stands as a poignant reminder of the intricate challenges that law enforcement agencies face in their unyielding pursuit of justice..
As we peel back the layers of audacity and deception that defined their reign, we uncover a complex web of criminal brilliance that captivated a nation.

Although the Mamak Gang's era has come to an end, their story continues to serve as a stark reminder of the allure and repercussions of a life lived on the wrong side of the law.
Help us fill in the gaps in our story of where the key players of the gang members are today.. Do you have any news of their whereabouts? Let us know in the comments!
Join us on World Of Buzz as we delve further into the mysteries of Malaysia's criminal past…
Also Read: The Mysterious Murder of M'sian Bank Director, Maarof Zakaria Who Was Found Hanging From A Tree