10 Things Malaysians Can Do For FREE in Klang Valley
Featured image source: Wei-ling Gallery & hole in the donut
One sound of the word "FREE" and every Malaysian will be all ears! Growing up Asian, we've been taught to drive a hard bargain and not 'over' spend our money. So yes, we are quite particular on how we use our money.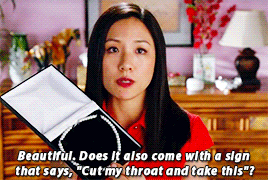 Hey, it's not being cheap. It's called being practical.
As for ya'll who's in Klang Valley, boy, you must definitely check 10 of these cool things to do!
1. Watch a movie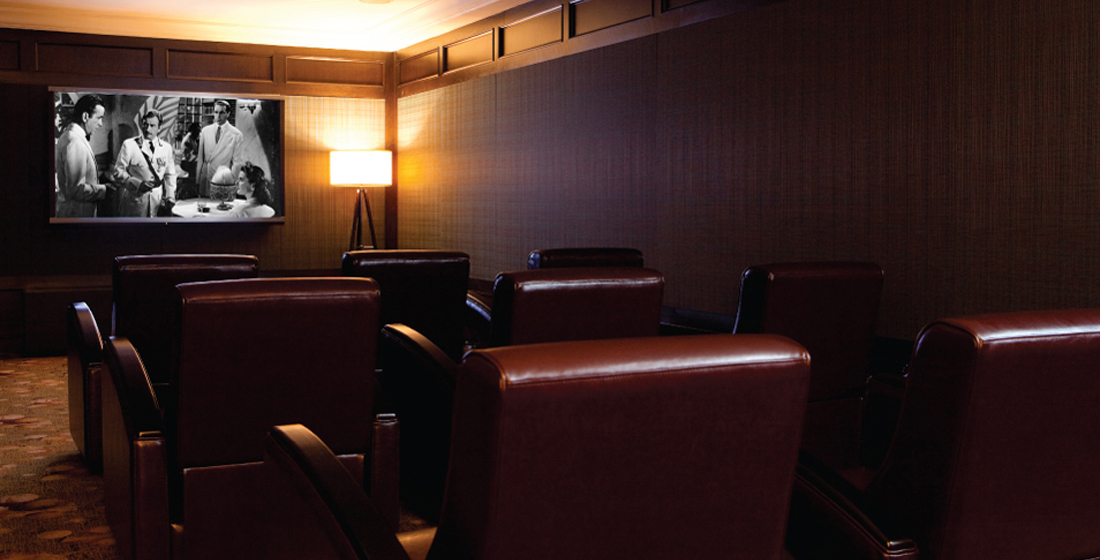 A hidden gem in KL, the Majestic Hotel's screening room plays major throwback black and white movies from the 1930's onward. They have comfortable reclining leather seats that will make you feel macam yes in that theatre style room.
Another place to check out is Frisky Rooftop Bar which offers free screenings every Thursday. They already have their movies lined up this month here. Did we mention they serve complimentary popcorn as well??

Image source: eatdrinkkl
2. Take a walking tour in your own city
Communities such as Rakan KL and This Kul City Discovery Walks (we loved the pun) organize free walking tours that talks about the history and background of local food, buildings and spots. These groups aim to educate Malaysian and non-Malaysians alike about the city so history will not fade into obscurity. You'll be able to discover and learn about our very own interesting Malaysian heritage. Rakan KL has an upcoming one you can check out here, so does This Kul City here.

Masjid Jamek

Petaling Street aka Chinatown
Image source: hole in the donut
3. Claim a FREE adorable Emoji Pillow without even paying for shipping!
Instead of taking the effort to get up, get dressed and go out, have your freebie come to you by claiming it on this awesome Shopping app here using our World Of Buzz code below. The best part is there is absolutely no spending required and you'll even get free shipping for it. 
All you have to do is these simple steps:
Step 1: Download the Shopee app here.
Step 2: Search for @SHOPEETREATS and add the 'Emoji Pillow' to your cart.
Step 3: Apply code "WOBTREATS" during checkout.
Step 4: Share this article post in your Facebook and hashtag #ShopeeWOB. Shopee will then validate this via the hashtag.
And next thing you know, your free pillow will be on its way! Download Shopee now.
Note: To claim this you'll have to be a first time Shopee user!

Now your sexy pillow fights will never be the same again.
4. Marvel at art

Image source: citylabstudio
There are a few free galleries you can visit for free. Usually Malaysians being Malaysians, we're too shy to go into one when we are unsure if we need to pay for it, but here's a few cool ones you can definitely check out – Ilham which is located smack in the middle of the city centre, Wei-Ling Gallery in The Gardens/Brickfields and Galeri Petronas in well, Petronas!

Galeri Petronas

Wei-Ling Gallery, Brickfields
5. Immerse in live music
Attend open mic sessions or gigs and bob your head to the tunes. Merdekarya has jams almost every day of the week (an average 4 times a week!) featuring local talented artists. On a plus side, beers only go for RM9 a pop. Check out one of their upcoming event here, and hey! If you're interested to perform, check out their schedule here. Other venues like The Bee (JayaOne and Publika) and Laundry are worth checking out too.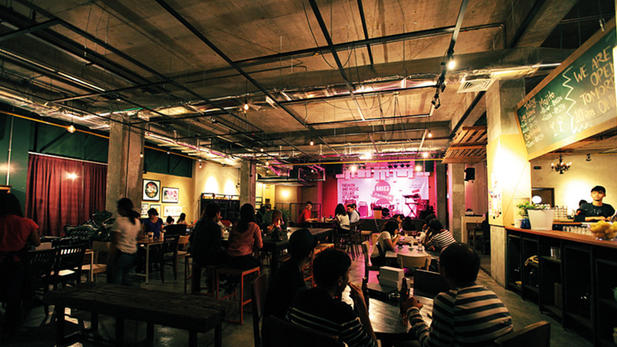 Image source: timeoutkl
6. Go to a park

Image source: KLorchidbonsaishow
Take time off from the hectic city life and enjoy the underrated parks within the concrete jungle. Enjoy a picnic, have guitar sing-a-longs with your friends or just simply take a walk with mother nature. Who says only good things come with a price?
A personal favourite is the Perdana Botanical Gardens.. and psst, the perfect spot I've found is the small dock that extends over the main lake. Bring bread when you head there and adorable ducks will come paddling over! Also, stay till Sun down to catch a beautiful view of the city's skyscrapers. Other parks to check out include KLCC park, Bukit Nanas Forest Reserve and Desa Park City that's perfect to spot all the adorable doggies!.

Image source: instagram/avenueofdreams
7. Go to events
As far as events go, there are plenty of underground events that require no admission fees and will still pack a punch to your day, you just need to know where to look for them!
Check out launch parties such as the Outlook Festival KL or events like EWRO Fest 2016, Anime Cosplay Expo or cool homeless feeding programmes like this one here that will earns you tons of karma points! And if you're really interested in bigger events, nominate yourself as a volunteer for event companies like LiveScape.
8. Join mind & body classes
Through the hustle and bustle of city life, take the opportunity to slow down and be in touch with your inner self. OurBodySpace offers free meditation classes sessions in the evening that's 45 minutes long of sitting still and coming back to one's Self. Leave all your worries behind and emerge as a whole new person!
9. Earn some pocket money
Instead of paying tolls, get stuck in traffic jams and not to mention crazily expensive parking rates, get comfy in your couch/bed and earn some pocket money from home!
a) Do paid surveys – literally just do surveys. One of the platforms to do so is panelplace and you can even find some by scouting through you.my.
b) Start your own blog – write life stories, be recognized on social media and work your way to become an influencer. This route requires a lot of dedication and a little bit of networking skills, but it'll pay off in the long run!
c) Do freelance work – Hone and capitalize on your talents by doing what you love most. Try freelancer or fiverr which you can sell your services like web/graphic design, voice narration, video editing etc, or if you're into arts & crafts, check out etsy!
d) Open your very own e-commerce store – Online stores are taking Malaysia by storm because ultimately it's about the convenience. If you want to ride on that wave (but a better one), set up your very own store in this app here. Shopee is so simple and it doesn't cost you a single cent plus, it helps sellers increase their sales by allowing anyone to activate "free shipping" for their store with a push of a button! With that, anyone who purchase from you will not have to pay that pesky RM8 shipping cost anymore! Whether it's to clean up your closet by letting go of your preloved items or selling your own products, you can do it all here! Wait no longer because #shopeeshipsfree
10. Be one with your inner artist
Explore the creative side of Kuala Lumpur by joining events you probably never knew existed. CreativeMornings is a monthly breakfast and lecture series for the creative community in KL. If their events and fun loving people aren't tempting you to join already, then their free breakfast and coffee will!