10 Things You Must Experience Before Turning 30
For some individuals, turning into the big 3-0 can be pretty daunting as it tends to be the ideal age when all of one's dreams from young should already be fulfilled by then… namely those of which that are more ideal to come true before one truly and officially turn into a real adult. So what are these young dreams we speak of? See if you recognize some of them here on our list.
1. Be a lone globetrotter
… as in go and travel by yourself. Seriously, when you really think about it and forget about paranoid safety precautions for a minute, is that not the best way to discover what's out there? Especially without having to worry about group activities and what everyone else wants to do. Besides, take it as a rudimentary test to see if you are indeed cut out for grown-up independence where you and you alone take care of yourself. To see the world through your own eyes and hold that strange exotic grain of sand in your hands. Loneliness may seem like eternity but such an exhilarating experience is sure to last for infinity, let alone beyond thirty!
2. Say, 'Hello, stranger'
… almost literally. No, we're serious. Despite being told by our parents since forever that we shouldn't be talking to strangers, at your 20s, you are mature enough to take care of yourself. Test that boundary and your own bravery and chat up with someone the next time you're at that coffee shop or for a better ice-breaker, recommend a book when you're at the bookstore (and no, bars and clubs do not count). If rejection is the worst thing that could happen, that's not so bad, right? What's more, you never know what this step you might just end up with.
3. Taking the most important leap
… meaning, yes, fall in love. The thing is with this particular dream experience. though, it is not something one can truly plan to happen. Love is a many splendoured thing, for sure, but it sure ain't giving one the schedule when it would arrive. Not that one is not capable to try and make it happen. So as much as you should always look before you leap, keep in mind that a little bit of faith never really hurt anybody. They say a lot of things can amount to the coin theory, where there are always two sides to everything. Same goes with Love. Open your heart and be prepared, for better or for worse and hopefully one will get that ol' classic of happily ever after. If that doesn't work out then go on to what's next on the list…
4. Break that fall
Sometimes, after the initial high of being in love, it might not work out for some couples, especially for those not willing to work the relationship. Or else to be fair, sometimes it is due to unexpected circumstances or else you simply just realize you are not the one for each other. Thus the break up, something that can be unfortunate or else fortunate, depending on how you look at it. As masochistic as it may sound, such a fairly painful experience can be necessary, for the lesson on loss is still just as important to one's life experience as a whole. To experience break up could be a very painful thing, but once you learn to let go and move on (and realize how pathetic all those crying must've been), as cliche as it sounds, you truly will become a stronger and better person.
5. Hit the road with your friends
Gather your buddies and clear out all schedules for an exciting road trip together, whether to go to the beach or go sight-seeing at all the national landmarks – even just to go the extra kilometer to get that claimed best cendol in the country! Anything to have that crazy bonding time with your besties and clear your head with just fun.
6. Go out on a full blown whim
You know that adventurous traveller's itch or wanderlust that occasionally strikes you? Satisfy it! Buy your plane ticket, stop and drop everything you have in your life for awhile and just GO. Or, if you're really in the mood to do something even more spontaneous – spin that globe, close your eyes and point! Adventure awaits!
7. Feel that adrenaline rush
There has to be that one point in one's life when one did something of the more extreme nature. Not that we're talking about getting into, um, very high spirits – although these activities are sure to bring big smiles despite it being almost death-defying. It's all those endorphins, man, from extreme activities like bungee jumping, surfing, parasailing, free-falling from the plane, etc. Be sure to try them out simply because they exist for you to take up on it. Live free while you're still young!
[sociallocker]
8. Be your own best companion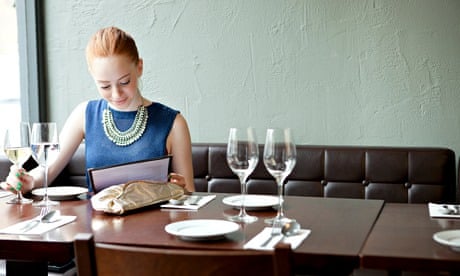 … as in treat yourself to a date, and have no one else tag along. For real, you might just be pleasantly surprised to learn that the best friend you can have is yourself. Take yourself out for a nice meal, people watch at the park, or watch a movie and have the popcorn all to yourself! Who knows, you are probably in need for a long-awaited 'Me-time' where you can collect your own thoughts and reflect on your own. Besides, it is always best to start discovering yourself before you are expected to be the most sure of yourself.
9. Learn a new skill
… well, not in the sense where you go through the old ritual of putting on a uniform and study or cramming your brains out for an exam. No, more like learning an entirely new and more fun skill you have always wanted, but know that you yourself have been putting it off. Say, cooking, dancing, batik painting, or even a whole other foreign language, perhaps the mother tongue of that dream destination you're dying to go to! If you don't know where to start, try looking up for classes and workshops you can attend.
[/sociallocker]
10. Bask in not only the sound but a whole community of Music
Top all this sundae of experiences with the right cherry – a well-deserved celebration with some rhythm, and we don't mean listening to your Ipod or singing in the shower. We're talking about attending a raving music festival. Take in the sights, smells and tastes of everything there is in a good music festival as you, of course, take in the sounds. It's an experience not to be missed!
Rather than seeing the fact of turning 30 as something terrifying, take this list and look forward to it instead!
Also read: 10 Music Festivals Everyone Must Go