Watch: Policewoman Pulls Out 12 Shampoo Bottles From Shoplifter's Pants and Bra & We're Shook
If people want to shoplift, they would probably try to make it as undetectable as possible in order to go unnoticed when they walk out the store. Not that we're giving you any tips on how to shoplift, nor do we condone such behaviour.
But this lady from the Philippines seemed to have the idea that she can stuff her pants with dozens of shampoo bottles and get away with it.
In a Facebook post that was posted on 17th November, a video shows a policewoman searching through a shoplifter who had attempted to steal a numerous amount of shampoo bottles, among other items.
However, she didn't use the 'classic' way of keeping them in her bag – considering the number of items she intended to take. Instead, she thought it would be the best idea to stuff her pants FULL of bottles!
And I'm not even talking about one or two, but at least a dozen! That's 12 or more!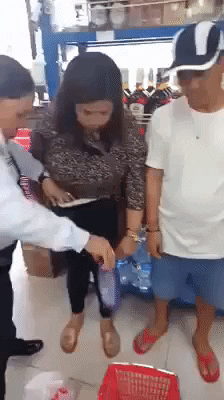 And it just keeps going…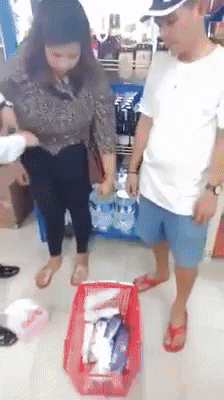 You can even see a few other shampoo bottles in the basket, indicating that they might've been in the woman's pants before they got pulled out.
The woman just stands there (a little reluctantly) while the policewoman digs through her pants and even starts searching through her bra!
Unsurprisingly, the policewoman pulls out what looks like two cans of food, another shampoo bottle and even a big soap bottle refill from her bra. God knows how she managed to fit those in there.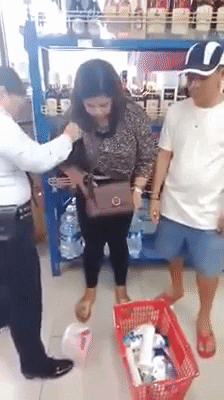 While all this is going on, a man standing next to her looks on as item by item is taken from the woman's undergarments and dropped into a basket. He could be her husband, or he could just be someone who tried to help her steal the items as he looks somewhat equally guilty.
Watch the full video here and let us know if you can count how many items are in her pants:
Well, if this woman thought she could be Doraemon to get free shampoo, she clearly failed miserably.
Also read: Watch: Man Pounces on Robber at NSK Selayang & Slides on the Floor Like He's in an Action Movie