There are so many food courts dotted all over the Klang Valley offering endless amounts of diverse cuisines, making us truly spoiled for choice! But with many choices also comes that overwhelming feeling of indecisiveness to just pick ONE spot to eat at.
The great thing about food courts is that their varying options easily cater to large groups that may have differing tastes. Plus it's also a great option for someone to source and try out different meals, drinks, snacks and desserts all at one location.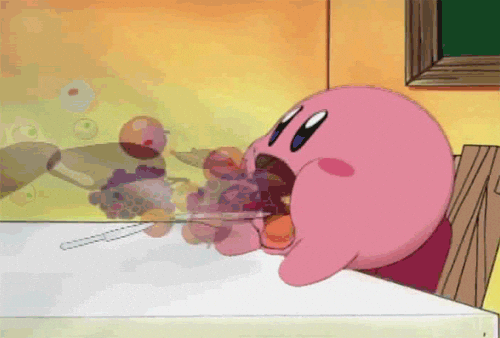 What's there to not to love about food courts?!
Given the overwhelming amount of food court options, we've decided to create a full-proof list of food courts that are most favoured by locals. These 5 options are reliable and leave little room for a bad experience.
1.Makan Place Medan Selera, Mid Valley Megamall
Mid Valley Megamall has a few food courts but our top find is the Makan Place Medan Selera located at lower ground (LG) of the popular shopping centre. It's open daily and attracts the working class demographic for it's affordable prices and comforting food. 
Vegetarian options are also available and highly rated. Here you can find good Roti Canai, Bornean snacks, Mee Rebus, Nasi Tomato and A LOT of mixed rice options! If you're in the area and looking for a bang for your buck, you have to visit this food court.
2. Sungei Wang Plaza Food Court
Another unique spot tucked in the heart of Bukit Bintang, Kuala Lumpur (KL) is Sungei Wang Plaza's food court. This mall is known to sell cheap clothes, accessories, beauty treatments and prescription glasses. Some may view this old rundown mall as outdated and dodgy but it's a timeless addition to KL's character.
Unknown to many though, this mall actually has a food court hidden away on the 4th level and operates daily. This food court serves a variety of local cuisine with more focus on Chinese and Indonesian food but we also highly recommend the Mamak stall here that serves authentic spice packed curries! Vegetarian options are also available here.
3. Medan Selera Jaya 223, Petaling Jaya 
All PJ residents rave about this food court especially as it serves the locals' beloved Nasi Lemak. This food court is located at Section 51a of Petaling Jaya and is open till 1am for your supper cravings!
Here you can find two options for Nasi Lemak, one from Yati and the other from Suri. Suri's Nasi Lemak has a fluffier rice texture and a lesser spicy sambal, more to the sweeter side.
But if you can really take your spice then try Yati's version which has a spicier punch. This spot also has a wider selection of seafood compared to others, you can even find oysters for cheap here! How's that for variety?
Our last two options on the list are non-halal
We just couldn't resist not including these highly rated food courts to our list.
These two spots can be found just walking distance from each other and despite offering slightly higher prices than other food halls, they guarantee a hassle free experience with delicious meals in comfortable cooling atmospheres. 
4. 8 Avenue, Pavilion Kuala Lumpur
First on the non-halal part of our list is 8 Avenue located at Pavilion shopping mall in the heart of KL. This food court might just be one of the most hassle free option.
8 Avenue is the first Malaysian table service food court thanks to it's QR Ordering! Customers can now place online orders using the QR code on each table, pay, and have food delivered to their tables without having to wait in long lines! Now that's pretty revolutionary.
There are a total of 17 vendors here that provide a variety of local delicacies such Chicken rice, Hokkien Mee, Ipoh Hor Fun, beef noodles, dumplings and many more.
5. Lot 10 Hutong Food Court
Our last option might be on the pricier side but we can promise that the food is good! Lot 10's Hutong Food Court is located at Bukit Bintang and is open daily till 10pm. 
This food court might just have the most unique ambiance out of the lot as it was designed to mimic the small alleyways of old Beijing.
Here, each vendor has their own space to showcase many of the traditionally loved Chinese cuisines, all rich in heritage and taste. We highly recommend the Char Siew and roast duck from a stall called Roast Duckking!
Options for Hokkien Mee and Penang Char Kway Tiao are also sought after at this food court.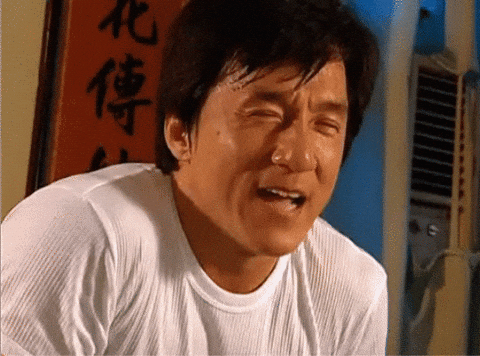 So there you have it – our top 5 food courts in Klang Valley that's safe and reliably good for you to try at least once with friends and family. These options are also great for you to bring tourists to and aptly showcase Malaysia's vibrant food culture.
Do you have better options that you think should make it to our list? Let us know your suggestions in the comments!
Also Read: Cool Down and Beat the Heat with These 6 Chilly Desserts Under RM10 within the Klang Valley