Top 10 High Earning Jobs for Fresh Grads in Malaysia
How much do you think a fresh grad should earn in Malaysia? The average fresh graduate salary in the whole of Malaysia currently ranges from RM2,000 to RM2,500 with more urban areas like Kuala Lumpur ranging from RM2,500 to RM3,500. Yeah it's probably enough for us to spend carefully each month, but what if we felt like ballin' a little more instead? With the typical lifestyle of Malaysians who splurge frequently on cafes, happy hours and other entertainment expenses, surviving can be a pain. But that still doesn't stop us…
So what's the best job or field to be in? Well, here are the top 10 jobs you can consider in Malaysia if you want to 'potentially' retire playing golf at the Caribbeans.
10) Private Tutor
Most of us grew up going to tuition. Heck, they sometimes become our second home with us attending one class after another. Tbh, the only surprising thing for a student is if they didn't attend tuition at all!
Being a private tutor is pretty rewarding both financially and emotionally as you help these youngins understand knowledge they probably won't ever use in their future. Add-maths I'm looking at you.
Tuitions per subject usually go about RM60-80 for 2 hours per person, and may even go up to RM100-RM120 for a one-on-one lesson.
Approximate monthly salary: RM2,600
9) IT executive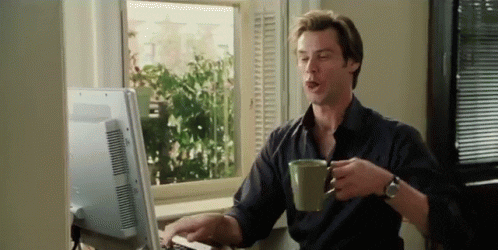 IT people are computer and information-systems experts who plan, coordinate and oversee an organization's computer-related activities as well as implement systems, aka geeks.
We joke IT peeps! We love ya'll!
Thanks to the new world of technology, the IT field is ever expanding and demand will keep going up!
"Demand for computer and information systems experts will grow as firms increasingly expand their business to digital platforms," according to an agency.
Approximate monthly salary: RM2,800
8) Accountant/auditor
As redundant as it is, especially hearing it from practically everyone you know, accountants and auditors are always in demand. From accounting/auditing firms to financial institutions, accountants/auditors easily land a job opportunity wherever they go.
They scrutinize on the cash flow of a company and their budgets, making sure there isn't any overspending.
Down side? You got to be very detailed oriented (no duh, since we're talking about money here people!) and it goes without saying that it may get pretty hectic rushing for deadlines.
But, at least you get up to 24 days of annual leaves to make up for it!
Approximate monthly salary: RM3,300
7) Pharmacist
What comes to mind as you read that word? The person in the oversized white lab coat who stands at the back of places like Guardian or Watson's? That's quite correct, yes, but pharmacists don't just dispense condoms. In this field, a pharmacist is able to work in different sectors such as in the nuclear pharmacy, which involves "preparing radioactive materials for diagnostic tests and for treating certain diseases, thereby requiring additional training specific to handling radioactive materials".
However, to put it simply, it is essentially a science that requires precise techniques to prepare as well as to dispense drugs and medications. The primary aim for pharmacists is to ensure the safe and effective use of pharmaceutical drugs, so you don't end up being delusional.
Approximate monthly salary: RM3,460
6) Web designer
Equipped with adequate coding knowledge and a touch of artistic values, web designers are able to earn approximately RM3,000 for a relatively simple project such as a portfolio site. One of the beauties of being a web designer is the ability to do freelance work and ultimately work from home. Goodbye nasty Malaysian city traffic jams!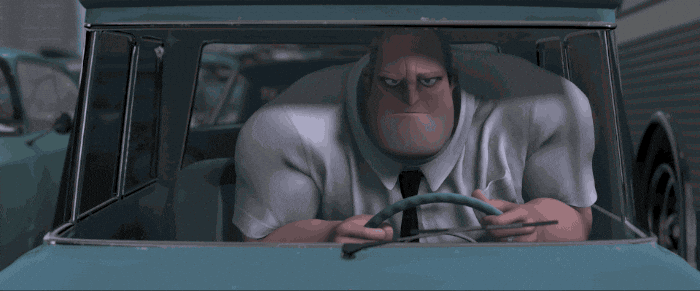 With enough dedication to look for clients, either freelance or full-time basis, you'll be earning it big! Even more if you're doing it freelance as your earnings will be by per project basis. It's really up to how hardworking you are at this point! A simple web project usually cost within RM3,000 to RM5,000 which takes a few days to complete.
Approximate monthly salary: RM3,500
5) Nurse
Nurses are nearly always in high demand, and that demand is expected to continue in the future as the population ages. Starting salaries for nurses vary widely depending on the level of education (a 2-year or 4-year program) and on the area of specialization. If you're really keen, Singapore has a high demand for them too (psssttt, high currency rates to say the least).
Besides, nursing can be very rewarding as it allows you'll have the opportunity to help care for and heal people. On the flip side, though, you also have to deal with their bodily fluids and crazy odd hour shifts which would leave you feeling like..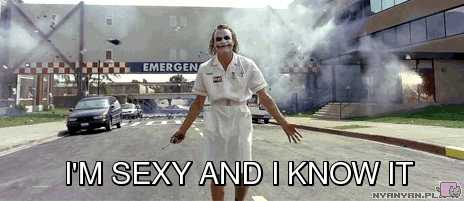 And let's not get started on all those horror stories.
Approximate monthly salary: RM4,120
4) Sales/marketer
There are certain stigmas that hang around sales. Making cold calls to strangers and persuading them to spend money on that great product your company is selling? Seems like a pretty tough and awkward task, especially when you have to handle rejection after rejection. Hey! At least heartbreaks will not be so hard anymore!
Mehhh!
Sales executives or business development execs are vital to every company, because ultimately, you'll be the one making sure the company stay alive and that's why most companies don't mind giving very high incentives to keep you motivated!
Of course, among the best fields to be in would be telecommunication, pharmaceutical, engineering, manufacturing and property.
Approximate monthly salary: RM5,000
3) Bankers
Banks are one of the most popular destinations for fresh graduates. It is usually due to their very good offers and competitive packages, not to mention the stability.
Although the basic salary is about RM3,000, the commission you derive from assisting customers and additional sales would secure you more moolah a month, especially in Personal Banking. As someone once told me,
"Everybody needs a bank account!"
Besides the higher pay, financial institutions include benefits like healthcare, dental, optical and employer's EPF contribution. Didja know that most bankers also get 24 days of annual leaves?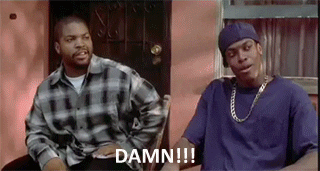 Approximate monthly salary: RM4,500-RM6,000
2) Influencers
As social media is basically part of everybody's lives, very popular people on platforms such as Facebook, Instagram and YouTube can actually earn big bucks for representing or promoting a brand.
What's great about this is that you don't actually need a degree for this and you can start building your 'influencer status' even during high schools or uni's. Its pretty much good life all the way because all you need to do is to look good! That and you can travel around the world with all the money you earn. Thooo…to be internet famous you'll usually need to have the looks, be funny/entertaining or be exceptionally talented. Oh yeah and let's not forget about sometimes being weird AF as well.
Rates for influencers varies largely but for a mini internet celebrity with an estimate of 100k Instagram followers, it could cost about RM1,500-RM3,000 per Insta post. Influencers with 300k followers rack up to about RM4,500 instead! and to think we do it for free!
Approximate monthly salary: RM5,000-RM15,000
1) Online Business
Why work for others when you can work for yourself? The beauty of an online business is the convenience of working from home and building your own brand from a small capital. That's why it's so friggin popular right now!
There are just so many types of things you can do online; the ones most sought after are:
selling your own products or setting up your own store on e-commerce platforms, Facebook or Instagram.
offering services to make people's lives more convenient such as apps for food delivery (for those who are lazy 'af').
Capitalizing on your talents such as doing freelance work on sites like Fiverr or selling your crafts on Etsy.
Besides, having an online business is endorsed by our very own beloved Ahmad Maslan #2kerja
Just like influencers, the best thing about owning an online business is the ability to work on it part time until it earns a stable income for you to officially focus on it full time!
And if you're wondering just where to start an online business? The answer lies within our all divine shopping savior, Shopee.
Besides giving a ton of free goodies like the Emoji Pillow and Pirate Game (over 2,000 of them to be exact), Shopee is our one and only e-commerce platform to start an online business because they don't charge ANY commission fees nor listing fee. They are even absorbing all transaction fees from credit cards. ZOMG! Selling is easy too because all you need to do is download the app here, upload your product and start selling – with no charges.
But hold up, it doesn't just ends there!
Now Shopee is also providing FREE SHIPPING FOR EVERYONE ACROSS MALAYSIA!
Say whatttt? It basically means that anyone who decides to start selling on Shopee can now activate Free Shipping for their store with a push of a button and your customers will never have to pay for shipping ever again!
You know how everyone always complains about the RM8 postage when buying something online? Yeah, with Shopee, you can say goodbye to those problems. You'll be able to attract more customers too as they do not have to pay for shipping whenever they buy from you!
So what are you waiting for? Start selling your pre-loved items, imported goods or your very own line of products today and build your business empire. Just do it all in Shopee because the best thing about it is… ITS ALL FREE!
In conjunction with their new Free Shipping feature, they are also running a contest where you can win an iPhone 6s and other amazing prizes! All you have to do is follow the journey of their cute green truck to 4 different pit stops; each pit stops having their own unique contest and prizes. Get the app here and join the hype now,
When online shops are done right, they may even evolve to real brands. Take Twenty3 for example!
Approximate monthly salary: RM3,000-RM20,000 (basically the sky is your limit!)
BUT WAIT THERE'S MORE!
If Free Shipping isn't good enough, Shopee is also giving away Emoji Pillows to everyone in Malaysia for FREE! 
Being the best e-commerce app that they are, Shopee is giving out 500 Emoji Pillows for FREE to all first time users from World Of Buzz. Nope, you don't have to buy anything or even have to pay for shipping to claim this because #ShopeeShipsFree. So for those who have missed their chance the first time, get this for FREE now.
Here's how you can claim your very own Emoji Pillow for FREE in literally less than 2 mins:
Step 1: Download the Shopee app here.
Step 2: Search for @SHOPEETREATS and add the 'Emoji Pillow' to your cart.
Step 3: Apply code "WOBTREATS" during checkout.
Step 4: Share this article post in your Facebook and hashtag #ShopeeWOB. Shopee will than validate this via the hashtag.
Yes you've heard it. No hidden charges, not even shipping fee. ALL FOR ZERO RINGGIT!
Voila! That's it! Now you can just sit back and relax while Shopee have them delivered to you without a single cost! What do we say to this? Shopee all da way!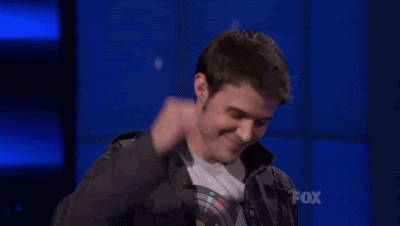 Note: Data was compiled from running our own interviews and research references from JobStreet. Obtaining an amount of pay would vary differently based on your experience, level of education, whether it's a 2 or 4 year course (no shit) and also most importantly, how you project yourself to your employers.