This Company Wants to Hire "Graduates With 1 Year Experience" But Only Offering RM1,500
Starting salaries are not looking so great for Malaysian job seekers, following Bank Negara's annual report stating that starting salaries of fresh graduates and graduates seem to be shrinking.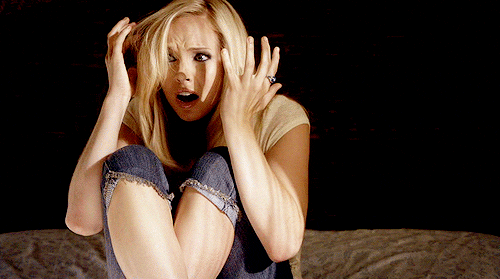 The report also stated that the starting salaries for diploma, basic degree, Honours degree and Masters degree have fallen from 2010 levels, putting employers in a negative limelight.
To understand how dire the situation has become, a netizen went on Twitter sharing how low Malaysians are getting paid, particularly in the field of construction.
The netizen's rant was made when he was seeking a job with a particular company for the position of BIM Modeller. However, he was shocked to find that the basic salary on offer was only RM1,500!
For those who are not familiar with the position, the job of a BIM (Building Information Modelling) Modeller is to perform mechanical, electrical and plumbing (MEP) drawings and design work.
It'll look something like this:
Tough huh? Definitely not a job worthy of a RM1,500 salary right?
Frustrated by the ridiculously low pay, the netizen made his thoughts known on social media, prompting angry responses from fellow Malaysians in the process who have also previously encountered the same thing.
He writes, "A BIM Modeller does not have it easy. Yet this company is only offering a basic salary of RM1.5k?"
"The construction industry is really bad nowadays. You work 6 days a week just to get a low salary? And that does not include the amount of abuse you get for not doing your work correctly?"
In his tweet, he also mentions the list of requirements requested by the company for interested candidates.
As witnessed above, despite the long list of requirements needed to be fulfilled, the salary on offer is at a mere  RM1,500.00 (Basic) plus RM300.00 for allowance.
This did not go down well with him and other people who have read his post.
"The list of requirements is long. But having witnessed the salary of RM1500.oo, I'd rather work at a tomyum stall as a waiter. At least food is provided… Can watch TV… Has free accommodation."
Another writes, "Disgraceful. Get architecture out of the title as well, as it is misleading."
Some went on to question the RM300 allowance.
"What is the RM300 allowance for? LRT fare? This is too much. Working six days a week, from 9 am to 6 pm. Seriously, RM1.5k? What's more is the requirement of identifying solutions. This is the job scope for the position of coordinator or manager."
Low salaries are one of the many problems faced by fresh graduates today. Coupled with the lack of job opportunities, we sincerely hope that job seekers tough it out on such trying times.
Also read: BNM: M'sian Fresh Grads Earned a Higher Starting Salary in 2010 Compared to 2018