SkyDrive Japan Has Successfully Conducted A Test Flight Of A 'Flying Car' With A Person Onboard!
We've heard about the possibility of flying cars for the past couple of years now but many are wondering when we'll actually be able to zoom through the skies to get to work like in The Jetsons.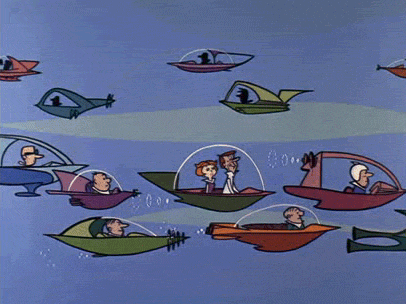 Well, wonder no more because it seems like Japan has got the whole flying car concept down.
As according to TechXplore, the people behind SkyDrive have recently successfully conducted a test flight with a person on board, after their previous demonstration flight went badly three years ago.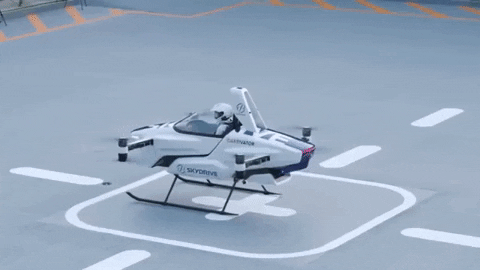 The machine can fly for just five to 10 minutes for now but the head of the SkyDrive effort, Tomohiro Fukuzawa hope that it can become 30 minutes or more so that it will have more potential to be exported and hopes to make 'the flying car' into a real-life product by 2023.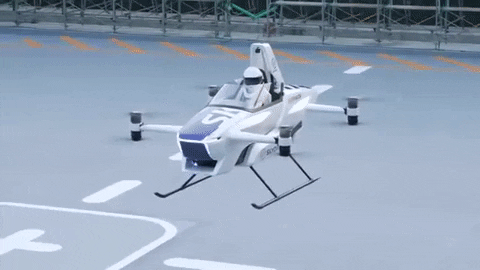 He also acknowledged that making it safe for public use is critical.
"Of the world's more than 100 flying car projects, only a handful has succeeded with a person on board. I hope many people will want to ride it and feel safe," he said.
Though, there are still many issues that pose as potential challenges towards the commercialisation of the flying cars such as battery sizes (you wouldn't want to run out of battery while still in the air), air traffic control and other infrastructure issues.
Hence, the flying car didn't make it to 2020 but hey, what's a few more years of waiting when we've already waited this long, right?
Would you buy a flying car? Let us know in the comment section. 
Also read: Suspects In PDRM Car Chase Slam Into Oncoming Lorry, Netizens Question Whose Fault Was It