Respect 'Red Shirt' Rally's Key Message, PM Najib Razak Says
Friday night, Prime MInister Najib Razak spoke out about Himpunan Rakyat Bersatu, saying that races need to respect one another or racial tension will be stirred.
He says, "the Malays can also show that they can stand up when their dignity are being hurt and their leadership being insulted.
"Respecting one another is the main message of the Himpunan Rakyat Bersatu rally," he said in his address at the Himpunan Silat Pesaka Merdeka 2015 on Friday night. "
He expressed his gratitude to the red rally supporters for obeying the law when they gathered at Padang Merbok on Malaysia Day.
"The people should not worry as there was no banners inciting racial tension, pictures of keris with blood or any stomping of pictures of Opposition leaders," he said.
"Do not believe in the 'poison' spread from within, outside or the social media," he said.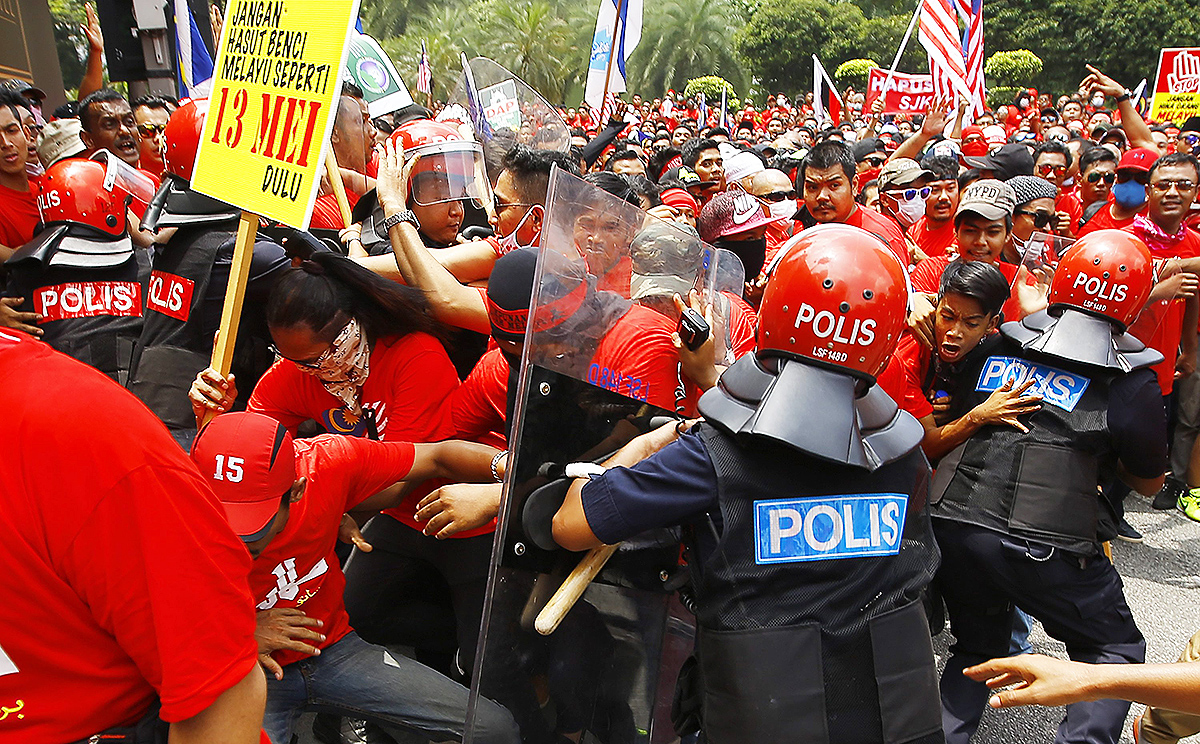 However, many expressed their outrage for his blatant biasness in comparison to Bersih rally that happened 2 weeks prior to the 'Red Shirt' Rally.
Bersih that commenced on the day before Merdeka eve was declared illegal, whereby the 'Red Rally' managed to obtain permission from authorities.
Malaysian netizens also criticized the PM's claim of the Red Rally being 'peaceful', especially after racial slurs such as "Cina Babi" was thrown about.
Image source: themalaysianinsider
A facebook user comments, When rally is FOR the govt of the day, Mr. PM says: "Respect the key message of Himpun 16" When rally is AGAINST the govt of the day, Mr. PM says: "Organisers and participants of the Bersih 4 rally "shallow and poor" in patriotism.
Another wrote, Perhimpunan 16 went against the law by marching to Petaling Street and could have instigated a racial clash with the Chinese business community. PDRM should take action against the organiser and demonstrators as suggested by Tan Sri Rais Yatim. DBKL only gave approval for them to assemble at Padang Merbok and not marching to Petaling Street!!!!
[interaction id="55fd1ee4f94584352d165233″]