Raja Permaisuri Agong Rolls Up Her Sleeves To Cook Meals For Flood Victims In Kuantan
Our Raja Permaisuri Agong Tunku Azizah Aminah Maimunah Iskandariah is truly a queen of the people.
After recently being seen braving the floods of Pahang with the Agong, she visited a Temporary Evacuation Centre (PPS) in Kuantan to cook meals for the victims of the floods.
The Istana Negara Instagram page took to their profile to showcase how our queen rolled up her sleeves to join in.
They wrote, "It has become customary for Her Majesty, Seri Paduka Baginda Raja Permaisuri Agong, to roll up her sleeves and prepare food for the flood victims in Pahang. Today, Her Majesty has agreed to leave for the PPS at the Seri Damai Public Hall, Kuantan, to spend time cooking with the staff at the PPS."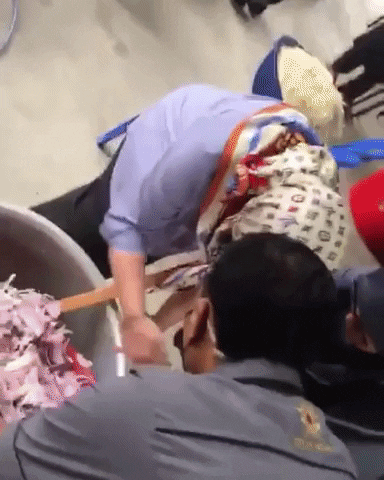 Raja Permaisuri Agong's initiative and involvement truly shows her concern and care for those in need.
"A total of 128 people from 49 families were evacuated to the PPS after their homes were hit by floods due to continuous rainfall since last Saturday. Her Majesty calls on the people to pray with her so that the floods that hit several states do not last long, as it has sacrificed many lives and property," they added.
If we can mirror and exemplify our queen's initiative to help those in need, Malaysia can truly take humanity and kindness to a whole new level.
What do you think about this? Let us know in the comment section.
Also read: Agong & Permaisuri Brave Through The Floods To Visit Victims In Pahang