Oren the Kitten Refuses to Let Go of Dying Brother, Breaks Netizens' Hearts
The grief felt in losing a pet can be every bit as painful as losing a human being. However, many don't know that animals can show signs of grief and mourning as well.
Little attention is paid especially to the subject of grieving in cats, mainly because they are often seen as independent animals, but some cats do exhibit behavioural changes after the loss of another.
Taking to Twitter, @ainadiyana_ shared a video of Oren the kitten unwilling to leave Hitam on his deathbed, and instead hugging him till he passed on.
Tanah mak dgn abang awak pun belum rata tau Hitam, tu adik awak Oren teman awak tadi waktu nazak duduk sebelah sampai awak pergi. Dia peluk macam selalu awak tidur berdua. Kakak tau awak faham Oren, Kakak minta maaf 🙏😞 pic.twitter.com/o75ZbsxJaw

— 🌻 (@ainadiyana_) May 31, 2019
"Hitam, we have just buried your mother and brother. Now Oren sits beside your deathbed just moments before you too joined them."
"Oren hugged you just like how both of you used to sleep together."
"I know you understand Oren. I'm sorry."
So sad right!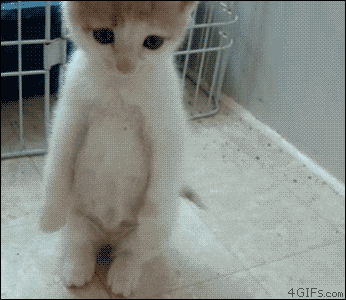 Not wanting to look back at Hitam's life in sorrow, she shared a happy video of Hitam and Oren playing together in a box while their late brother looked on.
Abang dia memang selalu main sorang sorang. Hitam dengan Oren ni rapat sangat gurau sama sama, main cak cak belakang pintu sama sama, kadang kalau nak poo pun dia ikut sama.
Rest well babies 💜 pic.twitter.com/AI16WhrEa9

— 🌻 (@ainadiyana_) May 31, 2019
"His (late) brother was the type who liked to play by himself. Hitam and Oren were very close and enjoyed each other's company. Sometimes they even pood together."
"Rest well babies."
The tweet, which garnered more than 15k likes, saw some netizens wanting to understand more about the death of her cats.
Sharing about her feline's condition before death, @ainadiyana writes, "Before I left for work, he was still sleeping. Around noon, he was weak and unable to move."
"Hitam tried hard to get up, but his legs failed him."
Responding to the tweet, one netizen attributed the death of Hitam to feline panleukopenia (FP) or feline parvovirus.
"Think could be due to parvovirus. Try not to let it near other cats to prevent infection. There is no cure for it currently."
"That is why when a cat is infected, it can die the very next day."
The feline parvovirus kills cells that are rapidly growing, such as those in the bone marrow, intestines and a developing fetus. It is commonly seen in cats three to five months of age, young kittens, sick cats, and unvaccinated cats as they are the most susceptible.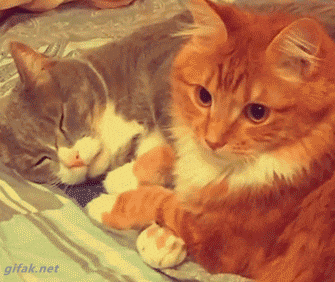 Always cherish your loved ones because our time on earth is short.
Our condolences go out to the family of @ainadiyana_ and Oren. May you take comfort in knowing that you have an angel to watch over you now.
Also read: Man Shares Grief After Finding 3 Beloved Cats Cruelly Poisoned