New Education Minister Doesn't Want Schools to be too Focused on Ranking and Exams
Remember wishing you didn't have to carry all those heavy textbooks to school? And wishing you could skip out on exams? Less homework?
Well, wish no more, because they just might come true!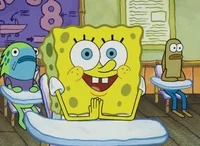 The Malaysian education system is known to be overly focused on grades, rankings, exam scores.
Thankfully, Minister of Education MP Maszlee Malik of Bersatu, is determined to improve the education system with some revolutionary new reforms that would revamp the current Malaysian Education system.
He said the current education system needed to be injected with new methods, and should not be too focused on ranking and examinations.
"Among the things that need to be changed are the burden of teachers who are required to do clerical work, and do not concentrate on the main thing, which is to teach, while students are burdened with heavy bags because they have to carry a lot of books," he said.
Dr Maszlee Malik's stated in a report by The Star that the aim in the next five years is to ensure the national school system becomes the choice of parents and students.
"In the 'Buku Harapan' (Pakatan Harapan's Manifesto), we offer a few comprehensive initiatives for the education system", says the newly-named Education Minister. He also said that we were currently only playing with numbers, rankings, achievement rates based on examinations.
Other suggestions he wished to implement were to lighten the load of educators by introducing teaching assistants into classrooms, reduce class sizes and minimise clerical tasks that teachers are now overburdened with.
Dr. Malik is an academic, a lecturer at the International Islamic University Malaysia, and knows full well the pressures faced by both teachers and academicians at institutes of higher learning.
"For teachers and students, the process of learning and teaching are no longer as fun and joyful as before," said Dr Maszlee to The Star.
When interviewed in an Astro Awani programme, Maszlee, 44, admitted that he did not expect to be given the education portfolio, which according to him was normally helmed by those more senior and experienced.
Nonetheless, we all hope he will be able to raise the standard of Malaysian education to a more respectable level and really help our students grow.
Also Read: BREAKING: Tun M Steps Down As Education Minister to Honor PH Manifesto