Netizen Argues That Students Should Learn More Important Skills Than Just Jawi
Recently, the Deputy Education Minister Teo Nie Ching announced that Jawi would be used in textbooks at all schools nationwide, including Sekolah Jenis Kebangsaan Cina (SJKC) and Sekolah Jenis Kebangsaan Tamil (SJKT).
The announcement also includes the move to add khat (Jawi calligraphic writing) to the year 4 Bahasa Melayu syllabus in vernacular schools.
While the move is rooted in the notion to see our culture preserved in our youth, according to principal research fellow from the Institute of Ethnic Research at UKM Teo Kok Seong, Malaysians remain divided on the decision.
Taking to Twitter, netizen Lim Wei Jit spoke of how he is fine with Jawi being taught in schools but also would want the Ministry of Education to focus on other skills as well.
Learning khat jawi is fine.

But more importantly, when will our students learn:

1. Personal Finance
2. Investing 101
3. Coding
4. Statistical analysis
5. Critical thinking
6. Public speaking, debates & negotiation skills
7. Human rights, separation of powers & democracy

— Lim Wei Jiet (@limweijiet) August 2, 2019
Many have voiced their agreement to Lim's suggestion that Jawi should not be the only new addition to the national syllabus. Instead, soft skills — of which are sorely lacking in our society — should be included as well.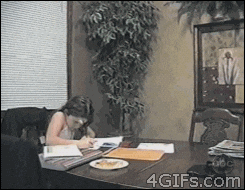 "I want my kid to be equipped to face a globalised world. I don't see how khat would help in that regard in any way.", one netizen replies.
Yet, another mentions that there is no point in worrying about how students will be burdened studying Jawi as it only takes up six pages of the 162-page textbook.
"Only six of the 162-page textbook is allocated for khat. Students learn BM for six years in primary school. Take 162 as the average number of pages for a year's textbook. In 6 years, there's a total of 972 pages. Jawi is only 0.62% of the subject taught."
With Malaysians divided on the matter, only time will tell whether the move made by the Ministry of Education a step in the right direction.
Also read: The Election Commission Wants to Add Voter Education to School Curriculum