Man Hands Cash To Traffic Officers As They Block Road So He Can Pass Through Jam
Everyone who drives knows that traffic in Asian countries are one of the biggest bummers we all experience, alongside hints of corruption.
But what happens when you put both together?
One wealthy man who was trying to cross an intersection riddled with traffic decided to flaunt his riches in order to gain way by handing out bills of money to the traffic policemen stationed there, following which they helped him stop traffic so that he could pass, in a video posted by Facebook user, Gary Lim.
He wrote, "When you are so rich you can buy your way out of traffic."
At first, the man hands out bills of money to 2 traffic officers, who then started blocking the road for other cars in order to let the man through.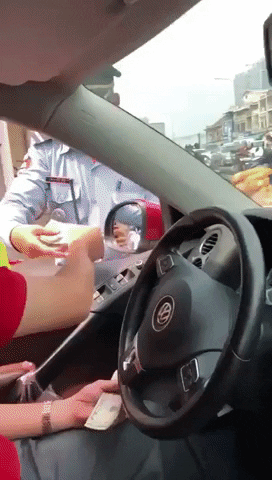 Eventually, a line of eager officers formed along the road, and he handed them cash one by one through his the driver's seat window with what looks like a never-ending stack of money.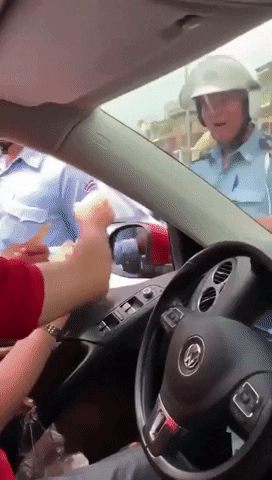 You can imagine what us Malaysians would give to have such power over traffic jams, though we can understand how the rest of the road users would feel, watching him pass through traffic so easily with the help of his wads of cash and money-minded traffic policemen.
Let's hope the authorities of the country this video originated from take action against such openly corrupted officers.
Gary Lim's posting has since garnered over 20,000 shares.
I guess money really does make the world go round.
Also read: Car Speeding at 104km/h Flies Off Flyover & Crashes To The Road Below, Kills 1 and Injures 6