Pet dogs may be fun but they're also still a responsibility.
Dogs can sometimes get aggressive and attack people and other animals, which is why it's the owner's duty to train and discipline their dog into ensuring they don't hurt any innocent people or creatures. But what if the owner isn't too innocent himself?
Chinese social media have been blowing up with a video showing a dog owner helping his dog as it tears up a poor little cat, as showcased by the Shanghaiist.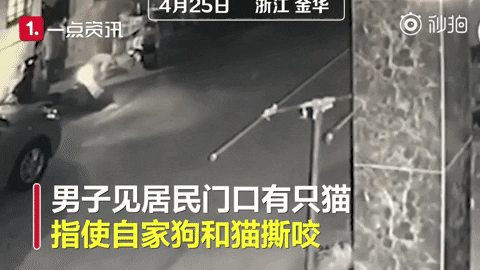 The video, taken outside an apartment building in Jinhua, China, showcases the dog violently catching hold of a cat. Upon seeing the cat struggling in the dog's mouth, instead of helping to free the cat, the owner found a stick and held the cat down by its neck so that the dog can enjoy its prey without a struggle.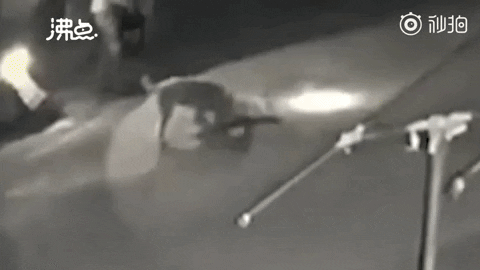 Apparently, the cat's cries were so loud that its owner came rushing down to look for it, only to find it dead on the street after the dog and its owner was gone.
It's unsure as to what possessed the man into helping the dog kill the cat but one thing is for sure, the man needs a lesson in compassion.
We genuinely hope that the Chinese authorities look into this matter and bring justice to the cat and its owner.
What do you think about this? Let us know in the comment section. 
Also read: Video: Man Drags & Strangles OKU Puppy In Kelantan, Witness Begs Him To Stop