Malaysian Teen Jailed After Kicking Man in the Face to Help His Wife in Thai Club
Asians tend to keep the "mind your own business" act very well, but deep down inside, we are still very kepoh.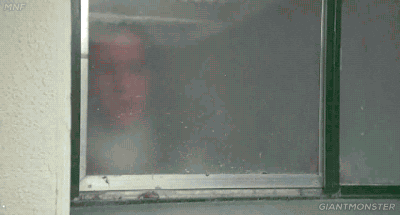 And more often that not, our kepoh-ness gets us into trouble.
A 19-year-old Malaysian, Nikthik Al Sial, was recently put behind bars in Singapore when he assaulted 42-year-old Singapore Nationale, Goh Ah Heng, reports the Straits Times.
It started with Goh who was caught chatting up a random woman by his wife in the early hours of July 15, 2016. Goh's wife, Kongkoet Wiphada, 33, went to a Thai disco nearby with her cousin and two friends.
After leaving the disco at about 5.10AM, that was when Wiphada saw Goh talking to the unknown woman. So she confronted the pair and got into a heated argument.
In his fit of rage, Goh started to pull at his wife's hair. Although the other ladies tried to stop the scuffle, they couldn't. That was when the teenage restaurant helper heard the woman's cries.
He was merely trying to stop the fight between Goh and his wife but because of this intervention, it lead to another brawl between Nikthik and Goh.
Nikthik punched and kicked the elder man several times. As Goh fell down, he hit his head hard on the ground. To add insult to injury, Nikthik kicked the man twice in the face before fleeing. Zhao ah!!!
The whole ordeal took place outside of Golden Mile Complex, a high-rise commercial and residential building in Kallang, Singapore.
Wiphada, along with her relative and friends decided to bring the injured man to Tan Tock Seng Hospital via taxi. But upon arriving at the hospital, Goh refused to alight the vehicle. So they brought him to a 24-hour clinic in Bedok.
24-hour clinic in Singapore? That's rarer than a Snorlax!
Although the clinic advised Goh to go to the hospital, he refused to do so and went home at about 6.15AM.
Later that day, at about noon he passed out and was taken to Changi General Hospital. Apparently, the elder man sustained broken bones in his nasal and eye socket area. He also had internal bleeding in his brain.
Goh had to undergo emergency operation and was discharged after spending 55 days in the hospital.
Nikthik was jailed 6 months after he pleaded guilty to causing grievous hurt. In Singapore, the maximum punishment for this is 10 years' jail, a fine, and a caning.
A lot of netizens were on the fence with this once. Some mentioning how the man deserved it for putting his fingers on a female, while others said Nikthik went a little too far with it.
So guys… when we see stuff like that… is it better to get involved or not?