Here's What M'sians Can Do If Your Boss Forces You To Take Unpaid Leave During Covid-19
Since the official announcement of Malaysia's Restricted Movement Order set to take place from 18th March (Wednesday) until 31st March 2020, many have taken to social media to question the ethics of their employers who have asked employees to take unpaid leave during this restricted movement order. Some bosses have even went as far as to force their employees to take annual leave! If you're a confused employee who's wondering how this may affect you, don't worry we've got you covered.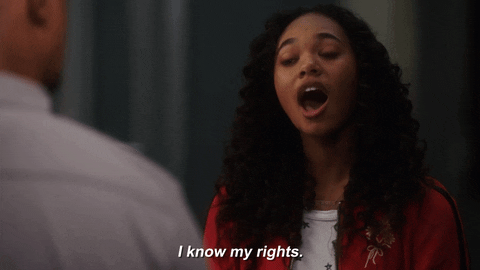 If your pay is <RM2,000:
And your boss refuses to pay you during the restricted movement order period, they could actually be fined up to RM10,000!
According to Section 24 of the Employment Act 1955, it is said in black and white that "No deductions shall be made by an employer from the wages of an employee otherwise than in accordance with this act." Employers are only authorised to make deductions following the written law. 
Even the Human Resource Ministry has a guideline for employers dealing with Covid-19, and it is clearly stated that employers can't actually stop employees from attending work if they have not received a quarantine or Work From Home order from a registered medical practitioner.
If your pay is >RM2,000:
You have to refer to your employment contract. Each company has different allocations and policies, and some companies have clauses that state that you are bound to have a cut in your salary in times of crisis.
This is critical because in times of crisis, a business has to do what it takes to continue to operate in the long run. Many at times, managers and bosses will sit down with their employees to discuss what are the courses of actions they will be taking – whether it's by implementing work from home, having staffs take unpaid leave, a salary deduction or so on.
To verify this information, WORLD OF BUZZ personally reached out to lawyer, ZJ Khong who said that, "those who are not protected by the Employment Act, will be largely reliant on their employment agreement, but certain general notions of industrial practices are still adopted, which will include the Industrial Relations Act."
As for what employers can do, Khong says: "temporal suspension of employment can apply (or to put employees on compulsory leave) if criteria under the Employment (Termination And Lay-Off Benefits) Regulations 1980 are satisfied (this is for those protected under the Employment Act), but will need to come with lay-off benefits, so if it's just go on leave without pay, it will likely be unlawful."
So check your employment contract, because if nothing is stated in it, by right your bosses can't force you to take unpaid leaves!
If You Think Your Boss Is In The Wrong, Here's What To Do
So what if your boss just completely dismisses the law? Well, aside from putting themselves at risk of a hefty RM10,000 fine, here's what the Human Resource Ministry has to say:
Lodge a complaint
Employees who are being denied of their salary or forced to take unpaid leave can launch a complaint against their companies by reporting the case to your nearest Department of Labour Branch. Visit the Human Resource Ministry's website to find out more.
Get your union involved
If your company has a union, they can directly address the problem with your bosses. If they don't have one, it's time to start! Get your co-workers together and set up a workplace union. It doesn't just protect your rights during this uncertain Covid-19 season, it's a long term investment into future improved working conditions.
Hopefully, this clarifies things for those of you who were confused before. Know your rights! Share this with someone who needs to know.
Also read: "Boss can force me to take leave ah?" Here's What You As An Employee Need to Know