Heartless Singaporean Driver Runs Over Woman's Pet, Says "It's Just A Dog" and Cussed
All of us can agree that dogs are cute. Whether we like animals or not, they are called 'man's best friend' for a reason.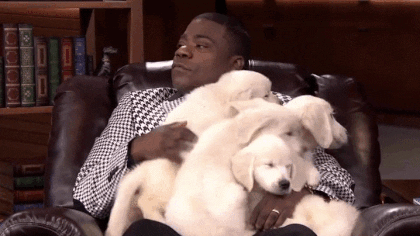 Well, the internet was in a frenzy when Singaporean, Lixin Tan shared the story of how a heartless woman ran over one of her beloved shelter dogs. In her Facebook post, she shared the infuriating story with a picture of the car of the horrible woman.
"Some woman just ran over one of our dogs at the shelter with her car."
But the woman who was clearly at fault gave the most horrendous reply before driving off!
 "It's just a dog, F*ck you."
"And then she drove off. We're filing a police report. Please help to share this and help us find this woman and bring her to justice. Such cruelty cannot be tolerated in our society."
Later, Lixin added a clearer description of the incident.
"The car plate number is: SJR9248E"
The saddened dog owner further described how her canine was ruthlessly ran over.
"Yang yang is a really sweet dog who loves his pats and treats. When the car ran him over, the wheel rolled over him and he was also hit several times by the mud guard as the driver didn't stop, while he struggled under the car."
"This incident took place right outside our shelter and in front of us and several volunteers witnessed it. This happened in broad daylight at approximately 10.30am at Pasir Ris Farmway 3 on a road that is hardly ever busy with very few cars passing by at any one time."
Enraged by the nasty woman's appalling behavior, netizens poured in heated comments towards her.
"Well, if her car ever get smashed by hooligans, I would tell her,"It is just a car.""

"I should run over her and say 'you're just a human, f*ck you' then drive off."

"I smell a jail term and a very remorseful and pitiful acting in court."
One person even advised Lixin to make a police report as Singapore law covers animals' lives too.
"Animals are protected under the same law as humans. Under the Road Traffic Act, if you are involved in an accident where a person or an animal is injured, you have to stop your vehicle and help the victims. If not, you can face a fine up to $3,000 or be jailed up to a year."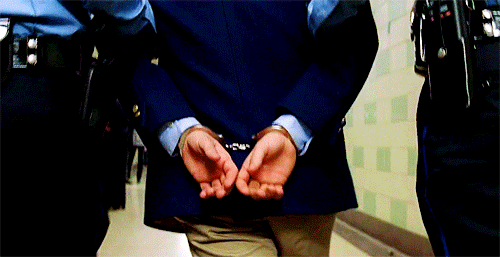 Hopefully that horrendous lady would be caught immediately.
UPDATE: After Lixin Tan's post went viral, she went on a head to update the internet with further information. She explained that she had been volunteering at Animal Lovers League (ALL) located at Pasir Ris Farmway for almost 4 years.
"Every Sunday morning, a group of about 12-15 volunteers and I are at the shelter to walk and bathe the dogs and to clean the compound. The dogs at the shelter are usually extremely excited and happy, especially on weekends because they get to see and spend time with the most number of volunteers on these two days. Yang had been extremely excited to see the volunteers and couldn't wait to go out. He had somehow sneaked out without our knowledge but the volunteers who were outside then had almost immediately spotted him and tried to get him back."
"At around 10.30AM, I was walking out of the kennels with a dog when I heard someone shouting outside. Standing at the entrance to the kennels was another volunteer, C, and she frantically told me what had happened. She was out walking a dog when a driver had run over Yang. Yang had been rolled over by the wheel and the mud guard also hit him several times because the driver didn't stop."
"According to Perle, the driver had slowed down, but still ran over Yang. The driver only stopped when she and some of the other volunteers who were present ran after her car. C didn't want to scare the driver off, and told the driver very nicely that she had to stop and help."

But the driver did not want to take any of the blame.
"No, no, not my fault!"
To which Perle replied nicely in hopes of calming the driver down.
"I'm not saying it's your fault, but could you please come out and help us?"
But the horrible driver could only curse and drove off.
"It's just a dog, f*ck you."

Luckily, one of the volunteers who was nearby quickly took a photo of the car. Unfortunately, they were too late to capture the cruel lady's face.
Thankfully, Yang Yang survived the horrendous hit. Although no external injuries were found, the vet does suspect Yang Yang might have injured his head. Currently, they are monitoring the poor doggie for any signs of head injuries.
But the most outrageous part was the horrible lady's son had the audacity to call up ALL to defend his mother.
"The most despicable part of this whole incident is that the driver's son has called ALL's owner with an anonymous number to defend his mother. He self-righteously proclaimed that she had stepped out of her car to check on Yang. This is an absolute lie, insinuating that all the witnesses present were lying, as she clearly hadn't; the entire situation was witnessed by the volunteers and a few cyclists present during the incident."
"As long-time volunteers of ALL, we are all very concerned about Yang and his well-being. We also want to raise awareness of the fact that drivers cannot simply run over any animal they see, stray or not, and not stop to render their assistance. We are trying not to speculate if the driver had intentionally run over Yang despite how the incident played out, but it remains a fact that she had not stopped to render her assistance and that in itself is a crime."
"Please help us find this woman. If anybody has any information, please let us know."