GST Might Make A Comeback If There Is Public Support, Says Tun M
Who here remembers GST (Goods & Services Tax)? Probably most of us lah, since it was only around a year ago when the tax was revised to 0% by the government. Many people lamented the fact that GST, which was around 6% and applied to many things, wound up increasing their cost of living by a substantial margin.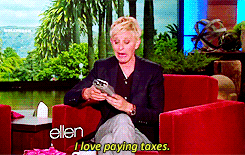 One of the biggest promises made by the current government was the abolishing of GST when they took office, and in 1st June 2018, the tax was reduced to 0%. Yet, GST may not be dead and gone as we all think! 
In a report by The Star and Free Malaysia Today, Prime Minister Tun Dr Mahathir has said GST may be brought back if there is positive demand for it, according to comments he made when launching the Security and Public Order Policy today (3rd October 2019).
Apparently, studies are currently being done to assess whether GST is a better substitute for the SST (Sales & Services Tax) in the long run, which is currently being implemented nationwide. But it will not be implemented without the backing of strong public support, and will not likely be implemented with the 2020 Budget, which is slated to be tabled on October 11th 2019.
"Maybe we can do it later," said Tun Mahathir.
This follows after the issue of bringing back GST was brought up by several members of the government, including DAP veteran Dr Tan Seng Giaw, who told The Sun that if GST had been retained throughout 2017 and 2018, revenue for the government would have topped RM44 billion. He says that a revenue source like that would be difficult to replace.
So while the jury is out on whether GST will make a comeback, we would still have to say that keeping count of your expenditure will definitely help keep your wallet in the green, tax or no tax! 
Also read: Taxi Drivers Complain That Allowing Gojek Into Malaysia Will Make Them Lose Income