Former Health DG: M'sians Should Avoid Crowds For At Least 6 Months After MCO To Be Safe
So as much as we're all looking forward to the freedom (being a very subjective word at this point) we could attain after the MCO is lifted (also subjective), there could be certain measures that would last longer than expected.
According to a write up by the Star online, everyone will still need to practice social distancing and avoid crowds such as the annual Ramadhan food bazaars, any mass gatherings and weddings for at least six months after the MCO period.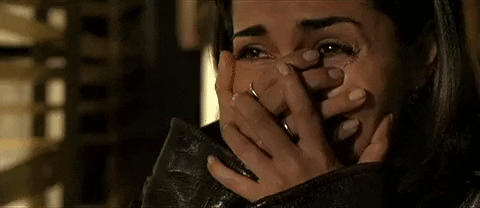 "Why six months? It is an arbitrary figure to prevent asymptomatic or mild cases that may linger within the community, or those who have returned from overseas from spreading. Know that life cannot be the same for that period of time until and unless we have all the information we need of an evolving new pandemic.
"It is best to continue with the usual universal precautions, maintain good self-hygiene and go out only if necessary. Stay home if you are unwell. While we need to instill confidence in our people, we need to also be realistic and not play to the gallery", said former health DG Tan Sri Dr Ismail Merican.
He took the liberty to inform the public that some experts even suggest a year but it all comes down to people and self-discipline. He also stated that the health ministry should talk to all stakeholders to inform them on what they should and should not do after the MCO is lifted.
"There should be a guideline and all states should be involved regardless of one's political coalition because equally important is having country leaders that are united in fighting Covid-19. Political consideration should take a back seat. Whoever chaired the meeting and whatever directives or advice for control measures must include the whole country," he said.
This year's bazaar ramadhan(s)
One of the mass gatherings that have been in discussion is the upcoming Ramadhan bazaars as the MCO supposedly draws to a close on the 14th of April. Many Malaysians see the bazaars as a bad idea and believe it could potentially spike a third wave.
However, there has been news that the ministry may consider using a revised format for the bazaar which includes good hygiene practices and pre-packing food. With regards to the matter, current health DG, Datuk Seri Dr Noor Hisham Abdullah noted that proper crowd control measures would be needed if the Ramadhan bazaars are a go.
"We should innovate new systems and ways of food delivery to avoid public gatherings, take all precautionary preventive measures, (and practice) social distancing and spacing. Our guiding principles are crystal clear, and we need to change the annual norms of bazaar Ramadan", he replied in a Facebook post.
For now, there has been no official updates on whether the bazaars will go on as per usual or be cancelled. So, what do you think about this? Let us know in the comments!
Also read: Health DG: "If Ramadan Bazaars Are Held, SOPs Must Be Followed", But M'sians Call For Cancellation