Boy Left With Bruised Head & Burst Eye Blood Vessels After Violently Spinning On Swings
When we were kids, we loved going to the playground to play on the swings. Nothing quite beats the exhilarating feeling of swinging through the air as the wind hits your face and messes up your hair. But sometimes, just swinging gets kind of boring, so we would begin twisting the rope before releasing it and letting it spin us round and round.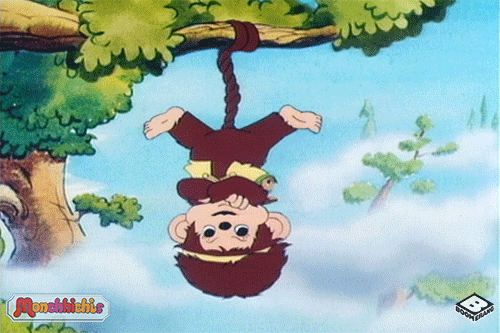 While this may have been fun for us, a mother recently shared how her son received horrific injuries after spinning on a swing with his head leaned back.
Rebecca Jordan shared this incident on her Facebook on 31st May, saying that her son loves to spin around as he is "a bit of a thrill seeker". She narrated that her son had asked the other kids to spin him around and told them to do it "faster and higher", and held out his head the entire time. However, he held it out for far too long.
The pressure, built up from the force of spinning so violently, caused his blood to rush to the top of his head, resulting in an immediately visible bruise. It seemed as if his whole head was spray painted pink.
What's worse is that the extreme force had caused the blood vessels in the boy's eyes to burst!
"The blood vessels in his eyes and eyelids burst from the extreme pressure. They stopped him and as he got off the swing, he collapsed (possibly passed out for a few minutes)," the mum said.
The boy then went to his mother and told her what happened. He allegedly said he had trouble breathing and that his brain was hurting. His parents immediately took him to the hospital where the doctors and nurses were puzzled at how his head looked.
The mother said that they thought he had spray painted his head because they had not seen this type of presentation of blood bruising before.
"They were very quick to examine his head, eyes and inner ears and sent him for a C.T.," she said.
Fortunately, there wasn't any damage done as the results of the scan were normal. No internal injuries or brain swelling was detected in the boy.
Rebecca then advised other mothers to be cautious about their kids spinning excessively.
"Not trying to cause fear or say stop letting your kids spin and have fun, but just food for thought to be careful of excessive spinning under these circumstances," she wrote.
According to asianparent, Dr Adrian Wong, Senior Resident Physician at A&E, Gleneagles Hospital, said that he had never come across a case like this before. He said that this particular type of swing is not the same as the kind of swings that are usually found in playgrounds.
The kind that the boy swung on probably was able to spin with a much greater force as compared to the normal types, which are unlikely to cause such bruising.
Paired with the boy extending his head out, "the centripetal force he was exposed to" was what caused the bruising on his head, the doctor said.
He then added that swinging should be a safe activity for children, as long as there is a responsible adult supervising or watching them.
You heard the man! If you have kids or know people with kids, make sure that they are extra careful when they play on swings. You never know what could happen!
Also read: 15yo Girl Dies in Freak Accident After Her Head Got Trapped in Swing at Kepong Playground