5 Things Our M'sian Mums Tell Us Not to Do But Our 'Keras Kepala' Adult Selves Won't Listen
Growing up with a protective Malaysian mum can sometimes get a little annoying as you might feel like you're constantly being checked upon. However, we should always keep in mind that they're only checking on us out of love. In fact, some of the things they say actually make sense! Well, if you grew up with protective parents see if you can relate to these things:
1. Sleeping with your hair wet can get you sick!
The most common reason for this is due to the age-old belief that doing so will cause you to catch a cold. While this has been
debunked
as catching a cold has nothing to do with actually being cold, your protective mum IS right for advising you against it.
Here's why:
Sleeping with wet hair increase the risk of developing a fungal infection on the scalp.
Wet pillowcases is an ideal breeding ground for fungi such as Malassezia that cause dandruff and dermatitis.
Hair is also at its weakest when its wet and breakage may occur as you toss and turn in your sleep.
It's advisable to blow dry and detangle your hair before you sleep to minimise damage.
2. Using your phone in the dark can spoil your eyesight!
If you're prone to watching Youtube videos right before you sleep, here's why you should break the habit:
A study in the U.S. found that blue light emitted from smartphones and laptop can accelerate blindness.
The researchers found that being exposed to blue light triggers reactions that generate poisonous chemical molecules in photoreceptor cells.
In fact, blue light emitted from your devices negatively impact sleep by suppressing the production of melatonin, a sleep-inducing hormone.
One of the researchers encouraged the use of sunglasses that can filter both UV and blue light, in addition to avoiding using your gadgets in the dark.
So, put your phones down and get some proper sleep okay?
3. Don't sleep right away after eating
This is something we're all guilty of no thanks to our super busy adult schedule and working late into the night.
And
we don't get paid overtime too!
Well, if you were told off by your mum for doing so, here's why you should listen to her:
Sleeping too soon after a meal can cause heartburn.
Contents in the stomach can reflux into the oesophagus while lying down which is more likely to happen when food is undigested.
It's also best to avoid foods that induce heartburn such as spicy and acidic foods.
Sleeping right after a meal can also undermine sleep and cause insomnia.
Avoid caffeinated drinks such as coffee and energy drinks as it blocks adenosine, a chemical which makes us feel sleepy.
Generally, it's recommended to wait around 2 to 3 hours after a meal before going to bed.
4. Stop staring at the computer all day and go out a bit also lah!
Whether you've been scolded for sitting too close to the T.V. as a kid or working for hours on end in front of the computer as an adult, here's why your mum is right:
Sitting too close to the computer can cause eyestrain which includes burning, dryness, and muscle aches.
Staring at a computer decreases blink rate which dries out the cornea leading to foggy vision.
In fact, leading a sedentary lifestyle is also linked to obesity and other issues including high blood pressure, high blood sugar and more.
Thus, it's recommended to take breaks from sitting every 30 minutes, work from a standing desk occasionally, and stand or walk when at the workplace.
5. Always ask for 'kurang manis'  
This was a serious struggle when we were young as we all basically lived on sugary drinks and refused to listen to our parents. As adults though, we don't need to tell you how unhealthy consuming high amounts of sugar is but here's a refresher in case you need one:
A high sugar diet is linked to an increased risk of heart disease, acne, cancer, ages skin faster, and more.
Some 3.6 million Malaysians are suffering from diabetes which is the highest rate of incidence in Asia, as reported by The Star.
Frequent consumption of sugary drinks such as boba tea and teh ais are among the main causes.
Thus, our Malaysian mum always tells us to opt for kurang manis whenever we're at the mamak or when we're buying our favourite drink from the kedai runcit, like Ribena for instance!
Yup! In case you didn't know already, you can now enjoy Ribena at 50% less sugar with the all-new Ribena Light available in stores right now! Here comes the sponsored part wohoo! 
Hear us out alright.
What's great about Ribena Light is that it's now low in sugar yet still retains the same great Ribena taste we all love!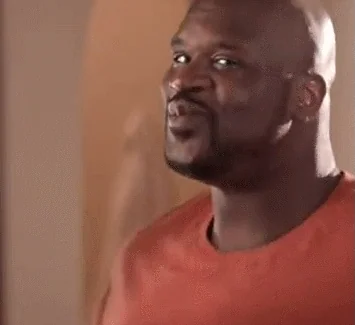 Awesome wei! We can now relive all those great childhood memories guilt-free 😉
In fact, Ribena light is also:
Contains no artificial sweetener.
Contains no artificial colour.
Is rich in vitamin C.
Made using real blackcurrants from New Zealand.
So, what are you waiting for? Go out and grab one yourself from stores nearby.
What do you think of these advices from Malaysian mums tho? Can you think of any other common examples? Sound off in the comments below.