Woman In India Tries To Sue Prince Harry After Allegedly Breaching His Promise To Marry Her
A woman in India tried to petition for legal action and get an arrest warrant issued against Prince Harry for allegedly promising to marry her and later backing out.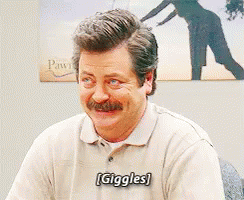 According to a report by dnaindia, the petitioner claimed to have exchanged emails with "Prince Harry." The Punjab and Haryana High Court court in India said someone was likely operating out of a cyber cafe of a village in the northern Punjab state, "looking for greener pastures for himself."
The report stated that she was even in touch with Prince Charles — Harry's father — and had informed him of their pending nuptials.
Notably, the petitioner, Palwinder Singh, who is an advocate, confirmed that she has never travelled to the United Kingdom, nor met either individuals in real life when asked during the court's query.
The plea, which was dismissed by Justice Arvind Singh Sangwan, was even termed as "just a daydreamer's fantasy about marrying Prince Harry." Additionally, the document itself was very poorly drafted. Not only were there linguistic blunders but it lacked the most basic knowledge of pleadings, reported india.com.
P&H High Court dismisses a plea seeking action against Prince Harry for failing to keep his alleged promise to marry the petitioner. The court describes the petition as a "daydreamer's fantasy". pic.twitter.com/fKwj65Pr1C

— The Leaflet (@TheLeaflet_in) April 13, 2021
The court noted that it was a well-known fact that phoney profiles are made on various social media websites, and "the authenticity of such conversations cannot be relied upon by this court." On the face of it, the case seems to be that of a catfishing scam.
"Finding no ground to entertain the petition and saying that the court can only show its sympathy for the petitioner that she has believed such fake conversation to be true," Justice Sangwan concluded.
This is why background checks are always necessary. What do you guys think about this? 
Also Read: Japanese Man Impersonates A Woman On YouTube To Fund His Dog's Cancer Bills