This Park In KL Now Has Panic Buttons To Ensure Your Safety While Jogging
Losing weight is probably one of the most common New Year's resolutions. However, when it comes to exercising, people wouldn't usually opt for jogging outdoors as you never know what kind of creeps you may encounter. That's one problem you can't run away from!
Well, now you won't have to worry because this park in Kuala Lumpur has just installed panic buttons!
The Taman Pudu Ulu Recreation Park in Kuala Lumpur just installed a total of five panic buttons according to The Star. This system was initiated by the Friends of The Pudu Ulu Park Association (FTPUPA) in order to reduce the risk of danger for joggers. Tan Sri Lee Lam Thye, chairman of FTPUPA said,
"Visitors who come here need to be assured that any of the activities can be done safely."
"Unfortunately, there are some people who target visitors, especially in the early hours of the morning when the park opens at 6am."
The panic button, when engaged, will alert the security personnel on duty to rush to the scene. Other than snatch thieves or perverts, the panic buttons can also be used in case of any medical-related emergencies.
Now you can jog in a park without having to worry about your safety!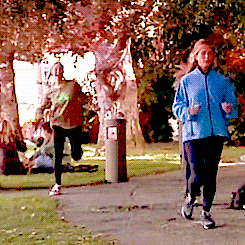 The Taman Pudu Ulu park is open daily from 6am to 8pm. Recently, the Kuala Lumpur City Hall (DBKL) also planted 123 trees and installed stations to park your bicycles around the park. Besides that, they upgraded the park's existing facilities such as the outdoor gym equipment and public toilets.
The Taman Pudu Ulu park is currently the second park in Kuala Lumpur to have panic buttons installed, after the Perdana Botanical Gardens. Lee also urged for an allocation of funds to install CCTV camera surveillance around the park, especially the parking area. He said,
"We do not have many parks in Kuala Lumpur, so it is all the more important that everyone should take responsibility to keep it clean."
Lets hope that more panic buttons will be installed in public parks to ensure everybody's safety. Hopefully one day, we can freely exercise late at night or in the early mornings without having to worry about our well-being.
Also read: This 120kg M'sian Managed to Lose 48kg & is Now Taking Part in IRONMAN Triathlon