Thai Teacher Makes 30 Students Drink His Pee, Claims Its Holy Water From Temple
We know health trends tend to go a little overboard sometimes but this is just plain disgusting! The recent fad that's been gaining popularity in Thailand is the idea that drinking urine is good for you.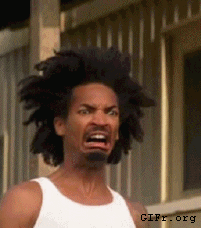 Just yesterday, Doctor Phoomphet Dethastin, a medical consultant, appealed to the Teachers Council of Thailand on Facebook to investigate a school teacher in the Khon Kaen province after discovering that the educator was secretly mixing his own urine with water for his elementary school students to drink.
The teacher posted about the "magic water" that he claimed healed a child of his stomach ache just 30 minutes after he drank it. He even confessed to having already made 30 students drink concoctions that consisted of his urine by telling them that the liquid was holy water brought from the temple.
Understandably, netizens were outraged upon discovering that the teacher was straight up lying to these children just to satisfy his sickening health obsession. A few netizens were shocked that monsters like this even exist.
Others suggested that the teacher should've just tested his "experiment" on his own body and not dragfed the children into this, especially given his role as an educator.
Unfortunately, this isn't the only case of a psycho sneaking urine into consumable goods without the knowledge of the people consuming it.
A noodle vendor has recently posted about the special ingredient he puts in his soup that happens to "relieve his customers" of the pains they accumulate from work. He reportedly decided to sneak his urine into the soup to avoid any misunderstandings if customers were to find out.
What's more shocking, however, is the fact that the customers came back to report that their pains actually decreased because of it!
While some believe that consuming urine can improve their immune system and cure muscle soreness, Doctor Phoomphet has taken to Facebook to debunk these health myths, claiming that this extreme "solution" was used in ancient times when modern medicine wasn't made readily available for us to tackle health issues.
So guys, remember that not all health trends are worth taking the risk. I mean, would you really go to the extent of drinking pee to be healthy? 
Read more:Research: An Unhealthy Tummy Can Cause Depression, Eating Kimchi & Yogurt May Help