Any form of addiction is bad, food, drugs, alcohol. NO-NO! But Korean dramas? Is that really an addiction? No one can deny the global phenomenon Korean songs, movies and series have become everywhere, but is anyone really addicted to them? Well, according to girl's husband, she is, and he's forcing her to make some tough choices.
A Facebook user sent an anonymous confession to a group called Kisah Rumah Tangga, where people share about their marital affairs and problems. And her problem was interesting, to say the least.
In the post, she says she's really embarrassed to tell her problem, but she trusts her friend (the post was made through her friend's Facebook account). She said that she just got chased out by her husband but her husband is really nice and hardworking. The mom of one has been married for six years, and she's a big fan of Korean dramas. Two days ago, her usually patient husband threw a fit and even THREW the TV remote at her, which she thankfully managed to avoid. Angrily, he said that she was ignoring him and always watches her dramas till two or three in the morning, and even said that she was lazy!
"Korean dramas are my only entertainment and while my husband does all the household chores, it's not like I don't help around at all."
As of now, her husband has given her an ultimatum and told her to go back to her mom's house, and even asked her to choose between him and her dramas. When she told this to her mom, her mom gave her a tight slap. She ended her post by saying how much she loves her husband and what a good guy he is, BUT at the same time, she can't abandon her Korean dramas.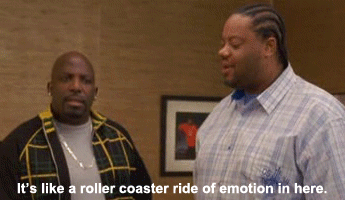 Woah, that was as interesting as an episode of a K-Drama tbh. Netizens, not missing a beat, took this opportunity to share their words of golden wisdom mostly centering around how they are also drama fans but that doesn't give them an excuse to skip out on their duties.
"Wait, Lee Min Ho will come with ideas for you. Even I don't know what to say. I love Korean dramas too but I make sure to finish all my chores. I work too but I'm not obsessed with dramas like you."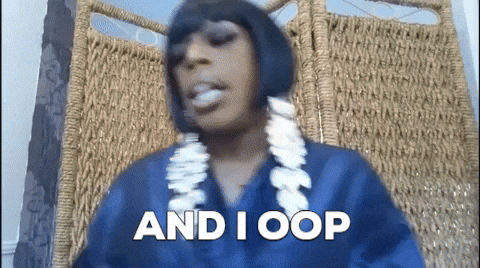 "I love Korean dramas too ever since I have a small kid, but now I don't really have the time. Give importance to your husband's needs. You're so lucky that you have a husband that does the chores."
"So, why did you watch dramas until you ignore your husband. Other people watch dramas too, but we make sure to finish all our chores. You're so lucky to actually have a husband that does the housework and you're here creating problems. Just watch the dramas on the weekends sis!"
What do you think, is her husband over-reacting or does this girl actually have a Korean drama addiction problem?
Also read: "I Don't Know Whose Baby Is This," Says Woman Who Cheated on Husband With His Twin Brother