Malaysians Are Furious As Mom Feeds Child by Putting Food on the Table
Parenting is just about the biggest challenge anyone with a child will ever face.
There's often no black and white, you don't feel ready, and doubt if you will ever be ready. But when the child comes, you go along with it, learning on the job. That is how most parents get by, giving it their best, loving their child the only way they know how.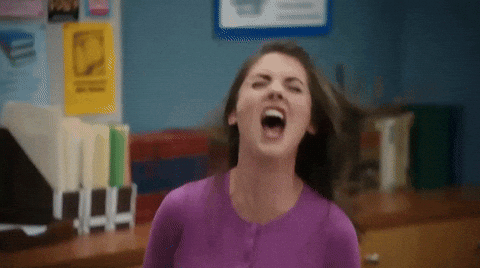 It is no way easy. Covered elbow-deep in diapers, sleepless night. And soon they hate you, not wanting to be seen with you. And in a blink, they are flying off to college, wanting to prove their worth in this world.
A video posted by Clare Joe on Facebook, has sparked an ongoing debate about the parents in the said video.
The short, the video depicts how a woman (very possibly the mother) has picked food from her bowl with a chopstick and placed it right on the table for the child next to her. The kid then picks up the pieces of food with her bare hand and eats it.
The man sitting opposite the woman, is seen to be completely oblivious to the exchange.
Watch the video below:
Malaysians who watched the video express their disgust at the mother for feeding her kid on the unsanitary table and questioned as to why she did not bother using a plate.
"I have also previously seen similar parents, I gave their child some food .. Didn't record the incident .. The mom saw but didn't say anything, maybe she was embarrassed .. Things can be settled .. You have recorded the event, posted it online, and got many others criticizing the parents, not nice ma like that"
"Doesn't look like it's their child. Maybe she's the sitter. But to treat the kid that way, really mean"
"My cat also has a bowl to eat it's food in, placed nicely .. you can't treat people's children that way .. Adoi .."
"This is viral? you should work and do something productive!!!"
"These parents have not eaten for 2 days .. they do not see the child next to them .. Stupid parents"
"Watched during my pastime .. fed the child that way .. didn't know there were such dumb parents.."
"To the person that took the video, it would be better if we asked the shop keeper to help bring a small plate .. or you can get the plate .. then quietly smile and walk away .. hehehe .. just an opinion (peace)"
"Mean .. no manners .. this [email protected] parent .. thing their child is a cat .. only fill their own stomachs"
"Oh My God how could you .. If I treated my child the same way in public my husband would kick me .. regardless the child comes first, even if we are hungry so long our kid is full"
Some got very heated and passionately condemn the parents as selfish, while some could care less and don't see any issue in the matter.
Nicer comments are of those who felt that the person taking the video could just lend a helping hand and leave it as such. However, one user even compared the treatment to the treatment of a cat.
What do you guys think about it? Are these people just blowing things out of proportion or was the mom wrong for doing so?