Microsoft Japan Actually Tried Out A 4-Day Work Week & Productivity INCREASED By 40%!
In a country that ranks the WORST for work-life balance, Malaysian bosses might want to consider taking a page from Microsoft Japan's book to boost productivity and employee morale. It clearly worked for them. There's no reason why it shouldn't work for us! CC: Boss.
Two months ago, Microsoft Japan had the brilliant idea of challenging the "overwork" culture its country is known for by experimenting with a four day work week. In August this year, the company gave 2,3000 of their employees three-day weekends for a total of five weeks. The experiment was called Work Life Choice Challenge. 
According to Inc., the desired effect of this experiment was to make employees more efficient because of the shorter work week. This would then supposedly motivate them to return to work on Monday after feeling more refreshed.
And it worked! Not only were employees vastly more productive, they were efficient in meetings and employers even reported improved creativity in the work place within the short period of experimentation.
Here are some of the results that WOW-ed us from the successful project:
According Shogo Yamada's tweet, employee productivity faced a drastic increase of 39.9% in the August 2019, as compared to the previous year.
証明されたぞ!!!!!!
今から日本全体で週休3日にしよう!!!!!!

週休3日制でも生産性4割向上、日本マイクロソフトが新施策の成果発表 https://t.co/678KX94ZDk

— shogo.yamada (@yshogo87) November 1, 2019
But it wasn't just employees that benefitted from the long weekends, a four-day work week also proved to be cost-efficient for employers! With the office being closed once a week, employees printed 58.7% less pages and used 23.1% less electricity.
There was also an overwhelming amount of positive responses from the employees who were part of the challenge. Upon collecting responses from a survey conducted after the Challenge, Microsoft discovered that 92.1% of employees liked the four-day work week.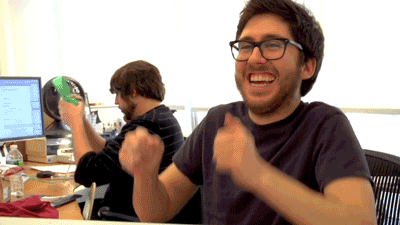 With the success of this challenge, Microsoft is already making plans to bring back three-day weekends next August. But it hasn't been confirmed if this will be implemented all year round.
Japan is a country that is reportedly known for some of the longest working hours in the world. With almost a quarter of their companies forcing workers to go for more than 80 hours of overtime a month, the Japanese have even coined a term, "karoshi", which means "death by overwork."
Most of us Malaysians can relate to this feeling as we know that having a 9-5 job where work actually starts at 9 and ends at 5 is ideal but unrealistic. Especially since nowadays, Malaysian work culture requires people of certain industries to show up early and end late.
But working long hours doesn't always mean increased productivity levels, and the success of this experiment just proves it! Share this article if you think Malaysia should give this a shot!
Also read: This Guy Actually Got Fired for Posting a CUTE ELMO MEME About Pooping at Work