Man Couldn't Sleep So He Pesters GF For Sex, She Refused As She Was on Her Period & Stabbed Him
Not being able to sleep at night can be very frustrating, and many often resort to home remedies or other ways to treat insomnia. Sex is said to be one of the things people can do to help them fall asleep as endorphins are released which serve to ease anxiety and relax them, according to Psychology Today.
This was probably what a man wanted to do when he couldn't sleep one night, but he asked for it at the wrong time.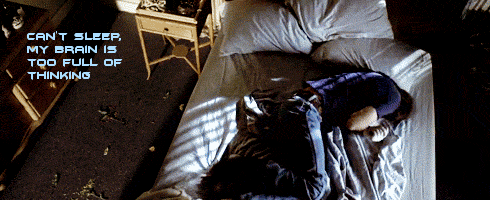 Michael Lozano Flores, 22, found it hard to sleep one night and started pestering his girlfriend for sex, claiming that it helped him sleep. However, Vanessa Nicholson, 33, refused to have sex with him and stabbed him with a 12-inch knife after an argument broke out between them
According to The Irish Sun, they had taken the fight outside the trailer they were sleeping in, but soon realised that they had locked themselves out. Michael then broke a window to get back in after which Vanessa attacked him with a knife.
On Thursday (7 August), Michael was taken to Fishermen's Hospital in the city of Marathon, with a stab wound on his shoulder and bite marks on his armpit. After that at 6.40am, Vanessa was arrested.
A spokesperson for the Monroe County Sheriff's Office, Adam Linhardt, said that the suspect admitted that she had grabbed her boyfriend by the hair and that "mutual battery had occurred".
"A lover's quarrel ensued that turned violent. Nicholson started hitting Lozano Flores as he tried to leave," he said.
"Vanessa became upset when [Michael] asked for sex and told him all he cared about was sex," a Florida arrest report said.
Vanessa had apparently refused to have sex with her boyfriend as she was on her period and wasn't feeling well. She also claimed that she stabbed him in self-defence after he allegedly punched her. However, sheriff deputies said that she kept on changing her story.
Vanessa, who had minor injuries, was kept in prison on a charge of aggravated battery with a deadly weapon and released later the same day.
Just recently, a man stabbed his ex-wife with a screwdriver when she refused his request for them to reconcile. You can read all about it by clicking the link below!
Also read: 31yo Terengganu Man Stabs Ex-Wife With Screwdriver Because She Refused To Reconcile