"Left, Right, Left, Right, Stop, Go, Stop Go" Reckless M'sian Driver Poses Danger To Others Repeatedly
A driver of a Volkswagen Polo was seen driving recklessly on the road somewhere in the Klang Valley on 23 September 2020. In a video posted on a public Facebook group, dashcam footage shows the car cutting in front of another driver and jamming on the brakes, causing the other driver to knock his car.
The Polo driver then drives in a zig-zag motion while alternatively jamming on the accelerator and brake pedal, posing danger to other vehicles on the road. This goes on for about one and a half minutes in the video as other motorists cautiously avoid him.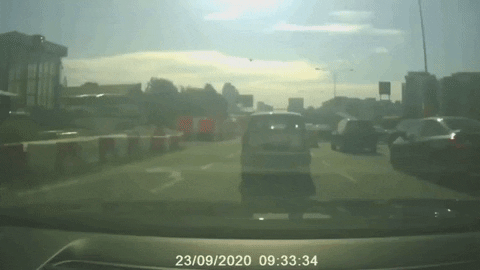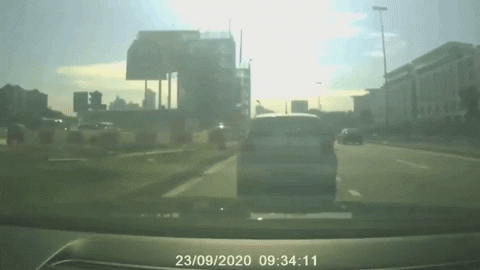 However, this driver seems to be a repeat offender as several other instances of him driving in a similar manner had surfaced in the past years prior to this.
In 2018, a netizen shared some photos of the same car with the same number plate. He writes in the caption that the Polo driver had hit his car and drove off without stopping at all.
HIT AND RUN. The driver at fault never bothered to stop & just drove off. What's interesting here is that the tragedy…

Posted by Aaron Lee on Selasa, 23 Oktober 2018
One year later in 2019, a video surfaced of the same car driving along Jalan Imbi in Kuala Lumpur. The driver is seen driving in the same reckless zig-zag motion while braking and accelerating causing the car to jerk forward and stop alternatively.
This kind of behaviour on the road is totally unacceptable as the driver is clearly being a nuisance on the road and being a hazard to other drivers. While it is uncertain why this driver is driving so dangerously, it is clear that he has not had to suffer the consequences of his behaviour as he keeps on repeating the same behaviour on the road.
We really hope this video will get the attention of the authorities and that action will be taken against him. We hope that no other drivers will have to suffer as a result of his untamed actions.
Also read: Watch: Two Women Hog Empty Parking Spot In George Town, Penang & Chase Driver Away