"Glaciers are melting due to global warming" Himalayan Glacier Bursts, 171 Still Missing in Floods
The Nanda Devi glacier in the Himalayas burst and collapsed into a river on Sunday, sending a wall of water and debris crashing downhill through a dam.
As according to CNN, at least 171 people are missing and 26 have died in northern India, as the disaster wiped out trees, buildings and people.
Rescue teams have since been working nonstop to help those trapped under the debris, who are mostly workers from the hydroelectric projects in the Uttarakhand's Chamoli district.
About 35 people are still trapped in tunnels at one of the hydropower plants further downstream, as according to reports by Gizmodo.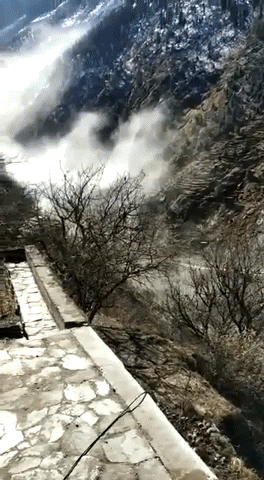 "There is a huge amount of debris and slush in front of the tunnel. We are using earthmovers and excavators to remove it," shared Vivek Kumar Pandey, a spokesperson for the Indo-Tibetan Border Police.
There have been multiple studies published in 2019, warning that glaciers in the Himalayas were melting twice as fast since the 2000s and that the water stored in the Himalayan ice is among the most imperiled in the world due to compounding pressures of climate change and increased demand for hydropower and agriculture.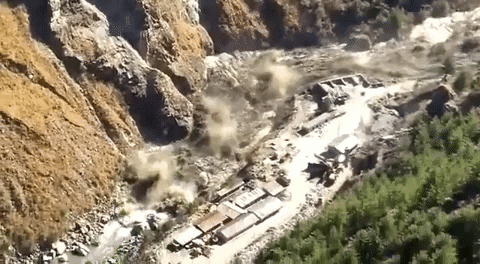 Researchers are still looking into the cause of the glacier breaking apart, though there are signs that the heavy snowfall followed by sunny weather caused melting water to begin the process.
A professor at the Indian School of Business in Hyderabad, Anjal Prakash, who served on the UN's Intergovernmental Panel on Climate Change, shared that the incident does look "very much like a climate change event. The glaciers are melting due to global warming."
What do you think about this? Let us know in the comment section. 
Also read: Ocean 'Returns' Rubbish Thrown By Humans Following Severe High Tides In Indonesia