Family Requests GrabFood Rider to Knock Door & Yell 'Ah-Hoo' Because They're Too Shy to Meet Him
Anxiety is real, and who knew it could run in a whole family!
A Singaporean family has taken the internet by storm after they left a sign on their door for their GrabFood delivery rider.
Nasheerahhhh (@sheerahbieber) shared the incident on her Twitter account, after her family (who is very shy) left the note telling their GrabFood rider (who turned out to be her friend) to leave their food at the door, knock on the door three times and yell 'Ah-Hoo' in order to let them know that their food has arrived. The video was taken by the GrabFood rider himself upon discovering the note.
best customer of the year 🥴 pic.twitter.com/QQ7ZQmyOac

— nasheerahhhh (@sheerahbieberr) August 27, 2019
Nasheerahhhh wrote, "Best customer of the year."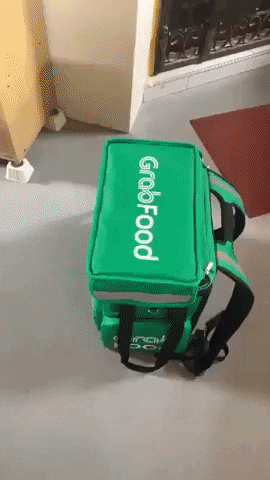 The note said, "Dear delivery man, do not call when you are here. Please just leave the food at the door (knock 3 times & shout 'ah-hoo'!). We will collect it ourselves. We are a very shy family. Thanks!"
Unfortunately, the original video doesn't showcase the GrabFood delivery rider performing the strange request, but thankfully, Nasheerahhhh, along with her delivery rider friend, decided to make a reenactment video for the sake of the internet's entertainment!
a little re-enactment of what he did if yall are curious pic.twitter.com/6SbB2OlBqU

— nasheerahhhh (@sheerahbieberr) August 27, 2019
Nasheerahhhh added, "A little reenactment of what he did, if you guys are curious."
And, truthfully, the GrabFood rider's 'Ah-Hoo' is truly hilarious!
Nasheerahhhh and her friend ended up garnering over 16,000 retweets from entertained netizens.
Was I the only one who thought the 'Ah-Hoo' was going to sound like Goofy from Disney? 
Also read: M'sian Olympic Swimmer Daniel Bego Orders GrabFood and Leaves Rider Shocked