Cardi B Showcases Curry Puff, Popiah and Pau On Instagram and Malaysians Are Shook!
Cardi B is undeniably one of the biggest artists in the world, which is why it only makes sense that Malaysians were excited when curry puffs, fried popiah, pau and fried mee hoon were spotted on her Instagram Stories.
A Cardi B Instagram fan account managed to save and showcased the Instagram stories.
Malaysians were, of course, quick to question Cardi's whereabouts based on the foodage (food + footage lol) she posted.
Cardi B makan bihun PIBG, karipap and popiah goreng?

Cardi B tengah meeting dengan kementerian mana ni? 😂 https://t.co/1qVlaAiocw

— Ze 🏴 (@ZeSpoooky) June 21, 2020
Ze (@ZeSpoooky) wrote, "Cardi B's eating PIBG mee hoon, curry puff and fried popiahs? Which minister is Cardi B meeting with?"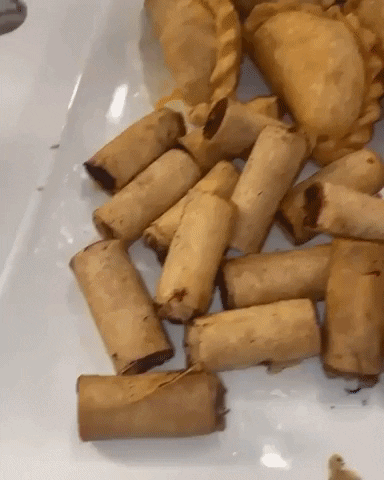 It apparently turns out that at least one of these dishes can actually be found in the Dominican Republic and Trinidad and Tobago where the rapper's parents are from, but in different variations.
For example, the curry puffs could possibly be empanadas (filled with meats, vegetables and cheese) that look surprisingly similar!
We couldn't really find anything that could relate pau, popiah and mee hoon to the Dominican Republic or Trinidad and Tobago, but hey, at least that means that our Asian food is so good that even foreign A-listers can't resist them.
To any Dominican Republicans or anyone from Trinidad and Tobago who by chance stumble upon this, do let us know what these dishes are!
Now we know that if Cardi B ever comes to Malaysia, she'll definitely enjoy the food!
Also read: Win A 15-Minute Date With John Wick Star, Keanu Reeves & Donate To Charity In The Process!