Ballsy Man Takes Illegal Photos of North Korea, Shares It For The World To See
Annyeonghaseyo!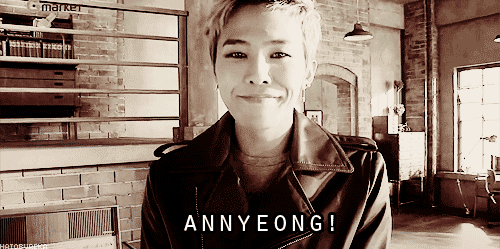 We are all familiar with the South Korean pop culture, tradition, food, and even language. But we don't really have any clue about the Northern side of Korea, nor do they want us to.
The laws there are particularly strict whereby they would limit the amount of tourists entering the country. Even when tourists are there, they are still confined to very strict rules such as no photography outside of tourist spots.
So when a 32-year-old man daringly shares the illegal photographs he took in North Korea, the world was taken by storm. Check out some of these super awesome pictures by Michael Huniewicz.
Michael first starts his journey from China. This is the Yalu River which borders China and Japan, and they cross the river by ferries.
Then, the tourists board onto a train from the old side of North Korea towards the new side.
For the Americans, they must fly into North Korea if they want to visit this country but for people of other nations, they must all take this train. Americans are not allowed on this train.
This is also where they do the customs check. Michael shares that only one person out of the whole group had to fill out customs forms and he was unlucky enough to be chosen.
He advises that you hide all your good camera lenses and "professional" camera equipment to avoid being suspected.
Their group was led by two guides, one of them being a lady. Michael described her as kind as she smiled most of the time and did most of the talking. She even sang them a song.
"The picture of North Korea she painted for us was that of a brave little country defying imperialists. Only the U.S. and Japan were mentioned by name, but they didn't seem to think too highly of the Chinese either — albeit struggling due to their oppression, which happens to go against the official doctrine of juche, that is of complete independence from the outside world."
As the tour group continue to travel in the train, Michael sneaks a few pictures of the view outside. Actually, they are not allowed to snap photographs from the train.
It is actually to avoid from the world seeing the "uglier" side of North Korea since they want to retain an image of a majestic nation.
The train passes by portraits of Kim Il-Sung (The Eternal President of North Korea), his son Kim Jong-Il (The Eternal Secretary of North Korea) and the former's wife Kim Jong-Suk.
When Michael asked the tour guide about Kim Jong-Suk, the reply he got was that they do not talk about her.
As the train journeys on through the countryside, many "Korean workers" can be seen.
"If you survive a thousand miles of suffering, there will be ten thousand miles of happiness" – The North Korean Party's slogan
In North Korea, if you want to travel, you may only do so by foot or bicycle. If you want to travel long distances, you must acquire permission from the government. Only then can you travel by bus or by train.
After many hours of traveling in the train, the tour group finally arrived in Pyongyang Railway Station.
Michael describes the people as mere actors for the eyes of tourists, putting up an act as if they were in a hurry to go somewhere.
As the tour group steps into the city, the view certainly is super duper different from the country side. The city is much more colorful, and portraits and statues of their leaders put in all public areas. But one thing still remains is the spotting of North Korean soldiers everywhere.
Taking pictures of the soldiers there are strictly forbidden. So imagine the balls Michael had.
The North Koreans even have their own English paper!
Michael mentioned that he went as far as to sneak into the local grocery store which foreigners weren't allowed in.
"The lights were off and everyone froze. I had maybe 15 seconds in there before my guide realized what had happened and kicked me out. I managed to take two sneaky photos that show the dark shop with mostly empty shelves.
"It was a shop where you ask the salesperson to give you each product and you're not allowed to pick things up on your own. That's exactly the type of shops I remember from my early childhood before actual supermarkets appeared. I think that kind of shop reflects poverty and lack of trust between people."
Michael also noticed how people living in the city was dressed in outdated fashion wear while wearing a badge.
"It seems that everyone living in Pyongyang has to wear this badge, and you cannot just buy it. Supposedly they may give it to you if you're obedient and don't ask stupid questions — or you can buy a counterfeit one in China."
Michael told NextShark
"The country is depressing. We only saw a handful of people smiling or expressing anything other than obedience. They just walk in silence from one place to another, and avoid foreigners like ourselves."
Michael did enjoy his trip a lot and he wishes to return to North Korea for another trip. However, he wishes it be under a different circumstance – when North Korea has achieved freedom.