17 Years Later, Do We Still Remember The 2003 SARS Outbreak & How Malaysia Handled It?
While we are all reading up on the Covid-19 novel coronavirus outbreak in Malaysia and know the efforts that our front-liners have taken for the sake of our safety, are any of you familiar with how Malaysia also handled a similar outbreak that captured international headlines way back in 2003?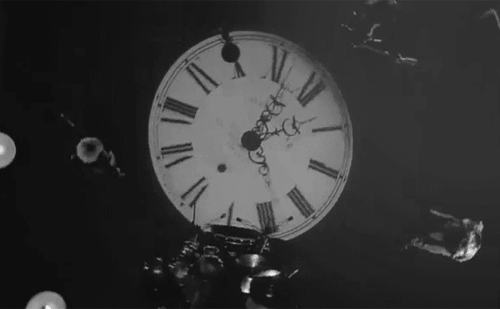 What is SARS?
That's right, today while you duduk rumah, let us take you way back to the SARS outbreak that similarly, like the Covid-19 pandemic today, seized Malaysia during the beginning of the new millennium. For those of you who vaguely remember it and for those of you who only know it by name, SARS, or Severe Acute Respiratory Syndrome, is a viral respiratory illness caused by a coronavirus named SARS-associated coronavirus (SARS-CoV).
The virus was first found in the Guangdong province in China during November of 2002. By 10th February 2003, Chinese authorities had reported to the World Health Organisation that over 305 cases of SARS were found within their nation, as well as five deaths.
But that was only the beginning, as SARS eventually began to spread to various parts of the world, infecting over 8,000 people and killing at least 774 people, according to the UK's National Health Service.
Cases of SARS were identified by flu-like symptoms that include fevers, sudden fatigue, muscle pains, headaches, and diarrhea, all of which often take two to seven days to set in.
SARS in Malaysia 
While SARS did eventually wind up reaching Malaysian shores, the cases that we recorded were actually drastically lower than that of our neighbour, Singapore. During the SARS crisis, which lasted from 2003 to 2004, Malaysia only recorded five probable cases and two deaths, while Singapore recorded over 238 cases and 33 deaths.
But what exactly did Malaysia do during that period of time, and what measures did we take to prevent the SARS outbreak from spreading in our nation?
What did Malaysia do during the SARS outbreak?
If one were to look at the containment methods used during the SARS outbreak in 2003 and the ones that are being used now, one will no doubt notice many similarities between the two. As Malaysia recorded low numbers of cases locally, more effort was put into early detection, contact surveillance, and screening activities, as this paper from the World Health Organisation states.
The first most important step made by the government at the time was to set up a National SARS Operations Room on 16th March 2003, which enables the government to receive reports of SARS cases in Malaysia. Which means all suspected cases of SARS in Malaysia had to be notified to the authorities immediately, much like what we're doing now!
Probable SARS carriers will be instructed to self-quarantine at home for 10 days and remain in active contact with healthcare officials. Sounds familiar, right? 
A nationwide awareness campaign was also held to inform the public of the SARS outbreak, as well as daily press briefings with local and international media on decisions made to contain the virus.
In terms of travel restrictions, Malaysia also enforced a number of drastic changes to ensure that those that came from countries that were heavily affected by SARS were either screened, or prevented from entering Malaysia altogether. These regulations included:
Prohibiting entry of tourists from countries that were most heavily affected by the virus, which included China, Hong Kong, Vietnam, Taiwan and Canada. However, the ban, which was enforced in 10th April 2003, was then lifted after a week.
Chinese & Vietnamese visa applications to Malaysia had to be submitted with medical reports that showed applicants did not suffer from SARS in the past seven days.
Thermal scanners were installed at all international entry points into Malaysia to screen for suspected SARS cases.
All arriving passengers had to fill in health declaration cards that showed their country of origin and whether they displayed symptoms of SARS.
As you can imagine, a global health crisis like that would require a proper team of healthcare professionals to handle in Malaysia. So of course, the Ministry of Health responded swiftly!
Over 21 hospitals were designated to treat suspected cases of SARS in Malaysia.
All suspected cases of SARS were admitted in designated SARS isolation areas within these respective hospitals, and each hospital involved had to have a dedicated SARS team on call.
Patients were only discharged on the condition that they no longer exhibited high fevers, coughing, and if their chest X-rays and laboratory tests showed a clean bill of health for 72 hours.
Even then, they still had to be quarantined upon discharge for up to 10 days, and had to report back to their hospitals if any fevers develop! See how careful our Ministry was?
The End of The Storm & How It Reflects On Us Today 
By 5th July 2003, the World Health Organisation declared that the SARS outbreak had been contained, but pockets of cases continued to be identified in China up to May 2004. In total, five cases were only found in Malaysia, with two deaths reported.
It is worth noting however that despite also being a coronavirus, the spread of Covid-19 and that of SARS is wildly different, with public health expert Khor Swee Kheng telling South China Morning Press that the Covid-19 outbreak happening now is far more severe in comparison to what happened 17 years ago.
"This is for several reasons: Covid-19 [the disease caused by the coronavirus] has infected many more people than either Sars or Nipah, it has affected many more countries, and the world is more interconnected in 2020 than 2003 or 1999."
He also observes the fact that the mitigation of the rising number of Covid-19 cases can only be hampered if Malaysians continue to cooperate and adhered to the Movement Control Order.
But given the fact that Malaysians are still flouting official calls to stay home, this may prove to be more difficult for Malaysia than it is for countries like Italy, where a slight drop in the percentage of cases has been reported since their nationwide lockdown. This is compounded by the fact that Malaysian medical staff are now running low on medical supplies.
So how can you do your part to help stop the Covid-19 crisis? Simple! Stay at home, avoid going out unless absolutely necessary, and always practice good hygiene habits. While SARS may have taught us plenty about what it is like to handle a viral outbreak, we still have to take all the necessary precautions today! 
Also read: South Korean Ferry Disaster: 250 Students Who Tragically Died Would Have Graduated This 2019