10 Reasons Why Korea Needs To Be The Next Place You Visit
Yes! This week we're going in full swing Korean fever mode! The country that is internationally known for their K-Pop has more in store than just their catchy music.
Here are 10 reasons why Korea should be in your next holiday plan!
Yes, of course we mean South Korea. Now let's get crackin'!
1. The beautiful people
EVERYBODY know Koreans are good to look at. Doesn't matter if they had surgery done or not, because when you're there, the whole street is a free show for your eyes to feast on! Well.. more than Malaysia at least.
Girls or guys alike, them Koreans have it going on.
Even some of their guys are prettier than girls.
2. Long legs buffet
We know it's pretty stereotypical of us to point this out but hey, in every stereotype is a little bit of truth.
Don't worry girls, ya'll have some treats too.
3. Delicious food
Speaking of treats, Koreans have one of the best food you can munch on. Don't even get me started on their BBQ. Unffff! Not to mention their 'banchans' that are to die for!
Being a real asian, we refill at least 3 times before we're ready to leave the restaurant.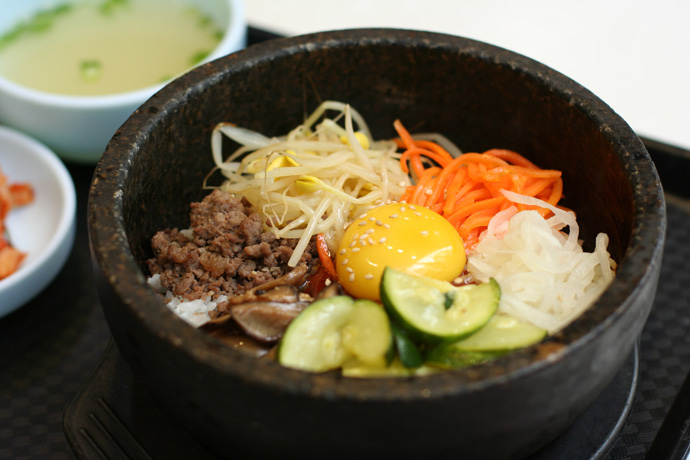 4. Free samples for the kiamsiaps/kedekuts
Lotte Mart in Korea is great. In short, they're Malaysian's version of Aeon and have a huge selection of food, but most importantly, a lot of free samples! You can practically fill your stomach with them and save a few bucks while you're at it.
Hey there's no shame in being a little thrifty on food. I mean, do I really have to spend RM10 every time I eat only for it to end up in the toilet at the end of the day?
It's literally like flushing my money down the toilet!
Now gimme more of them samples!
5. The rockin' nightlife
Korea's nightlife is pretty epic, especially when they have 3 major party districts to choose from. There's Hongdae, Itaewon and Gangnam. Take your pick. You know what? YOLO and just go all three!
Yes, I know. It'll be amusing to dance to 'Gangnam Style' in Gangnam.
6. 'Touch Me' Party
If you haven't heard, Korea is notorious for their 'Touch Me' Party. It's a party where people are given 'touch me' stickers to be placed on any part of their body. Careful where you pick though! Because the sticker acts as permission for strangers to, well, touch you.
7. Shopping heaven
Now boys, don't be scared. This is a place you'd wanna be too. Myeong-dong is one of Seoul's main shopping district and it is filled with stores that line up the streets. The place comes to life when night falls and the brightly lit buildings look even more spectacular against the dark sky.
It's okay if you didn't buy anything because the atmosphere itself is amazing.
8. Free 5G WiFi
Cheezus Crust! I didn't even know 5G existed, let alone it being free to be accessed by all of Korea, even to travellers.
Did you know the internet speed is up to 1GB per second? It is so fast that you can almost download an entire movie in just one second! ..and here I am, having trouble loading a YouTube video.
What is our Malaysian government doing? Why are we not funding this?
Oh wait..
9. Korean's sights
Korea is home to one of the most beautiful sceneries in the world.
From their historical Buddhist temple, Bulguksa
To their palace, Gyeongbokgung
To breathtaking views on Jeju Island
and South Korea's highest mountain, Halla mountain. The list just goes on and on.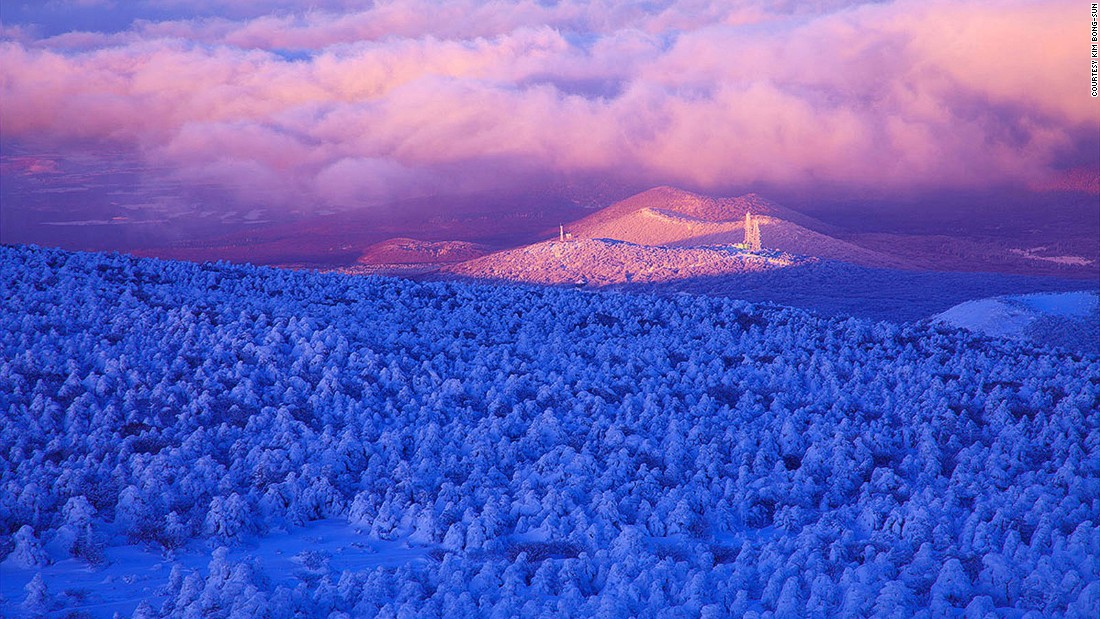 10. To see your own permanently engraved name in Korea
Last but not least, to see your own name on Korea's newest and hottest tourist spot: Sang Sang Gil which means 'imaginary road'. Just like this one below. Very cool right?
Trust me, you wouldn't want to miss this!
Korea Tourism Organization is having an online campaign right at this moment (kinda like cuti-cuti Korea)!
All you have to do is spare two minutes and you'll be able to see your name in Korea's new tourist attraction the next time you visit! I repeat, TWO MINUTES. Also, did we mention you can probably fly to Korea for free?
That two minutes of yours will be exchanged with:
1. Your name being permanently engraved in Korea's Sang Sang Gil.
2. A chance to win a FREE round trip to Korea for 4 days 3 night (accommodation included!)
3. Souvenirs by Korea Tourism Organization which includes includes an Ecobag, Transportation Card, T-shirt, Korean Rubber Shoes (Gomusin), Changwon City Tour Bus Ticket.
Note: This isn't some cincai boncai place okay. It's a legit new tourist attraction that you may visit one day in the future!
Now this is what you do in that two minutes:
Step 1: Visit the official website at http://www.imagineyourkorea.com/write-your-name
Step 2: Fill up your name, nationality and email address
Step 3: Verify your email
Then it's done! You can claim your additional gift voucher in your email and stand a chance to win a 4 days trip to Korea aside from having your name permanently engraved in the streets of Sang Sang Gil.
There's no tricks! This is organized by the Korea Tourism Organization.
But be quick!
Only the first 23,000 participants will have their names engraved on Sang Sang-Gil road. It is a first come first serve basis! For the extra names after 23,000, your names will still be printed and displayed in the Sang Sang Gil area of the Changdong Art Village.
Closing date is on the 30th Sept 2015, so make sure you and your friends don't miss it.
I repeat, deadline is tomorrow. Miss liao don't say we bojio!
What are you still waiting for? Click here or on the hot chick below to join now!