Woman in Melaka Attacked By Aggressive Pet Dog After Careless Owner Left Gate Wide Open
Having a pet is a responsibility and we're not just talking about how an owner should care for their pet. Taking responsibility for your pet also means to ensure that your pet doesn't affect other people around you.
One example of this is to ensure that your pet is kept safely within the confinement of your own home if it is aggressive towards strangers.
A dog owner in Melaka decided to leave their gate wide open, when their dog attacked a poor, innocent woman who was walking by, as showcased by the Malaysia Animal Association.
They wrote, "Incidents in which pet dogs attack passersby are becoming more frequent. The latest victim is a woman who was attacked by a pet dog at Taman Tanjung Minyak Perdana, Melaka, which should not be taken lightly. It can be life-threatening and can lead to death."
The owner should have kept their gate closed if they had no intention on keeping their dog on a leash.
In the video, the woman can be seen struggling to get the dog off of her after it ran out of its house and attacked the woman. (At one point, a white car passes by, slows down, then keeps going.)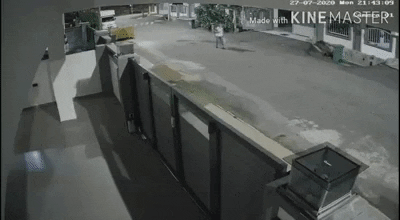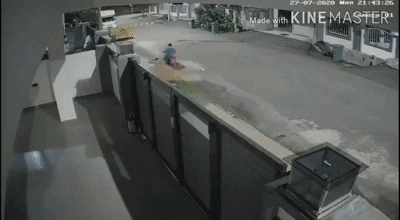 Thankfully, a neighbour saw the incident and took out their car to help block the woman from the dog.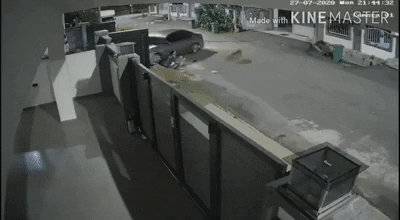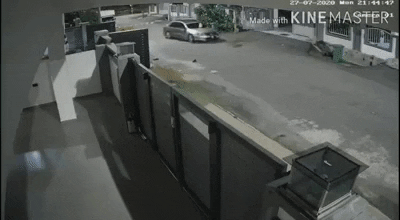 "The victim and the community where the incident took place need to hand over the owner and their dog to face justice. The government has enough laws to handle this incident, including dragging the owner of the dog to court and convict the stupid, careless owner. Meanwhile, the aggressive dog that is dangerous and harmful needs to be captured, caged and dealt with safely and in accordance to the law," they added.
"Because of this non-ethical dog owner, this will portray all dogs in the wrong perception, and all dogs will be feared as aggressive and may attack."
Anyone with any information regarding the aggressive dog and its owner can contact Abang Kucing (AK) at +60127413497.
Stay tuned for more updates. 
Also read: M'sian Man Who Slashed Stray Dog To Death Fined RM7,000 For Animal Cruelty