Watch: Watery Mud & Rocks Tumble Down in Massive Landslide in Genting, Tourists Left Stranded
The monsoon season this year has seen frequent downpours on most parts of Malaysia, causing massive floods in various parts of the Klang Valley.
The constant rain has also caused landslides, especially in the mountains and higher terrains.
At 5.40pm on Tuesday (5th November), a major landslide occurred in Genting Highlands at Jalan Genting-Amber Court causing a major road near but not leading to the popular tourist resort to be completely blocked, reported The Star.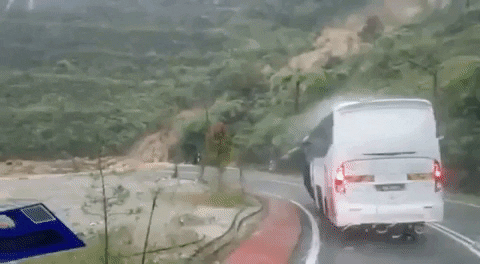 Residents, staff, and holiday-goers were left stranded as mud and rock continued to flow down the mountain.
Fortunately, there were no casualties reported and no one was hurt in the incident, according to Pahang Fire and Rescue Department director Nor Hisham Mohammad.
"The landslide caused the route to an apartment building there to be completely covered by earth, which is being cleared now," he said.
"However, the route affected was not the main route to the highland tourist resort – it is the road to other areas in Genting Highlands."
Nor Hisham also said that the contractors doing works in the highlands assisted the Fire and Rescue Department to clear the obstruction.
Genting Highlands Fire and Rescue Department's Yusry Abdullah Sani said they received a distress call and sent ten firemen and three assets to the scene.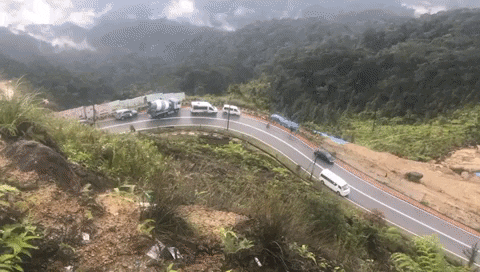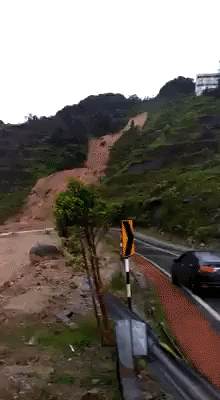 "There is still land movement occurring at the affected area," he said, adding that it had not affected any of the tourist spots or the main access road but they are monitoring the area closely to ensure public safety.
Currently, operations are ongoing to clear up the affected road while traffic is being diverted.
Thank God nobody was hurt during this massive landslide!
Also read: Watch: Dozens of People Stranded at Sungai Gadut KTM After Heavy Rain Causes Waist-Deep Flood