Watch This Video of A Datuk Hilariously Translating Peribahasa on Live TV
Malaysians have a strangely honest way of providing commentary on the news, and even more so with this new wave of transparency that has followed with the historic general elections. One such statement was made, perhaps unintentionally hilarious during a discussion on Astro Awani about the ongoing raid at former prime minister Najib Tun Razak's homes.
Datuk Akhbar Satar, President of Transparency International Malaysia was called in by Astro Awani to provide commentary on the scene. He was discussing how many Malaysian politicians believed they could get away with corruption and hiding their misdeeds from the public, but with the fall of Najib Tun Razak, they would have to start realising that they could no longer play games with the Rakyat.
But many Malaysians were taken aback by his closing statement, as heard in the video below:
https://www.facebook.com/kakishare.my/videos/2263053570596421/
"Ingat ye, mengikut Mark Twain, "Clever clever squirrel jump… one day fall to the ground also".
The Datuk then followed his english translation with the proper peribahasa "Sepandai-pandai tupai melompat, satu hari jatuh ke tanah juga."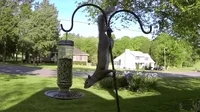 You can hear some sniggers coming from the background as the Datuk finishes his apparent Mark Twain quotation. Even the news anchors were having a hard time keeping a straight face! Don't worry guys, your professionalism is off the charts. The rest of us wouldn't have been able to hold it in!
Many netizens have been left wondering if the guest was merely telling a joke, or if he was quite literally translating the Malay peribahasa. They had a hand in translating a few other peribahasa of their own.
This hilarious segment reminded some redditors of another familiar face, Karam Singh Walia, who would often end his reports for Tv3 with some next level puisi.
Here is a video of said reporter, for a little walk down memory lane:
Say what you will of us Malaysians, we most certainly have a way with words. I sincerely hope we never stop translating our languages on live, national television.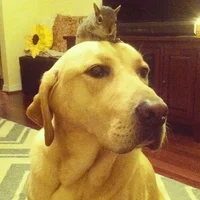 Read Also: This Reporter's Epic Eye Roll Broke the Internet and Turned Her into an Overnight Meme