Watch: Steady Myvi Casually Drives Away After Getting Hit By Overtaking Wira That Overturned Instead
We all know that Perodua Myvi is a little more special than the rest. Even though it is a small car, it is actually quite POWER. 
In a video posted on Facebook, CCTV footage managed to capture just how steady a Myvi is.
A red Myvi is seen driving on a street along some shop lots somewhere in Malaysia at a fairly slow speed.
Suddenly, a black Proton Wira comes zooming towards the Myvi from the back and attempts to overtake it by squeezing through the narrow space between the Myvi and the parked vehicles at the side of the road.
But because there's not enough space to squeeze through, the Wira knocks the Myvi from the side and immediately gets overturned due to the sheer speed at which it was going.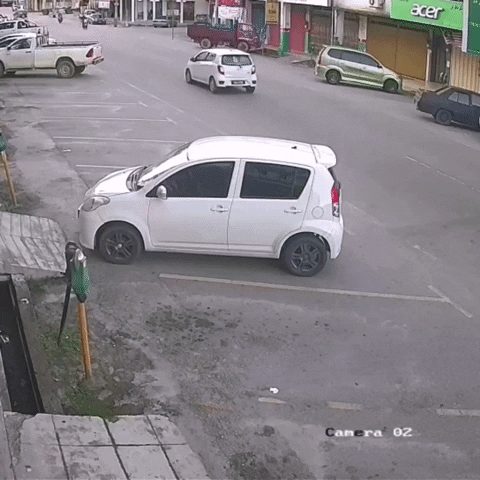 The Myvi, however, was steady as heck and continues driving despite being bumped from the side a little.
The Wira is seen turned turtle as several passers-by gather around to help the driver out of the car.
It is not known if the drivers suffered any injuries, but we hope the driver came out unscathed.
At least he now knows not to overtake cars at such a high speed, especially not through such a narrow space.
Here's the full video:
Fuh! Myvi damn power lah!
Also read: Watch: Taxi Driver Wastes No Time & Does Sit Ups While Waiting for Traffic to Get His Ripped Abs