Watch: Driver In KL Kantoi After Running Red Light In Front Of Police, Stops In Yellow Box
Any driver in Malaysia would admit that they've run a red light at least once in their life, either because they're running late or when no one was looking. But it would take a lot of guts for a driver to run a red light when there's a red light camera nearby, or worse still, a police car.
In a video posted on Info Roadblock JPJ/POLIS, a driver on Petaling Street ran a red light right in front of a police car but stopped in a yellow box at the same time. The incident happened on 30 July according to the timestamp on the dashcam footage.
The footage shows a police car approaching an intersection near Balai Polis Trafik Kuala Lumpur Tun H S Lee and was just about to cross as the traffic light was green.
At this point, a car shoots out in an attempt to run a red light. However, the car immediately stops in its tracks and slowly inches its way forward before pulling to the side of the road as the police car trails behind him.
It's uncertain whether he was given a fine or not, but we're pretty sure he regrets trying to beat a red light that day.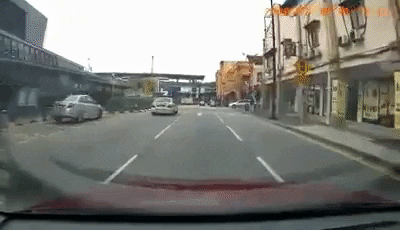 Netizens in the comment section were amused by the driver's actions with many saying it was an unlucky day for the driver.
"Everyone has run a red light before, but this guy's luck is not good," one netizen commented.
Some commented that he committed two wrongs as he stopped his car in the yellow box.
"It's wrong to stop in the yellow box. Whether he stops or continues driving, both are wrong."
Here's the full video:
Well, it certainly was an unlucky day for this guy. Let's hope he knows not to run a red light again in the future, at least not in front of a police car.
Also read: Watch: Motorcyclist in Puchong Kicks Car For Blocking Him But Loses Balance & Falls Down